OC is a term in the cosplay world which stands for Original Character. Cosplaying an Original Character means that you're cosplaying a character that you created yourself. Usually, this will take place in a cosplaying event. There are multiple reasons why you may want to cosplay your own OC. It may be a character from your tabletop RPG or pen-and-paper RPG, or it may be a character from your own work of fiction. Your OC may also be a character that just suddenly popped into your mind when you saw a certain fabric or material that you can use for a costume. For some ideas, check out this OC cosplays compilation.
Whatever reason you're creating your own OC, building a believable character is always a challenge. It may as well need a different approach in the process of creating it compared to characters that are already popular in various forms of media. What should you do to successfully cosplay your original character?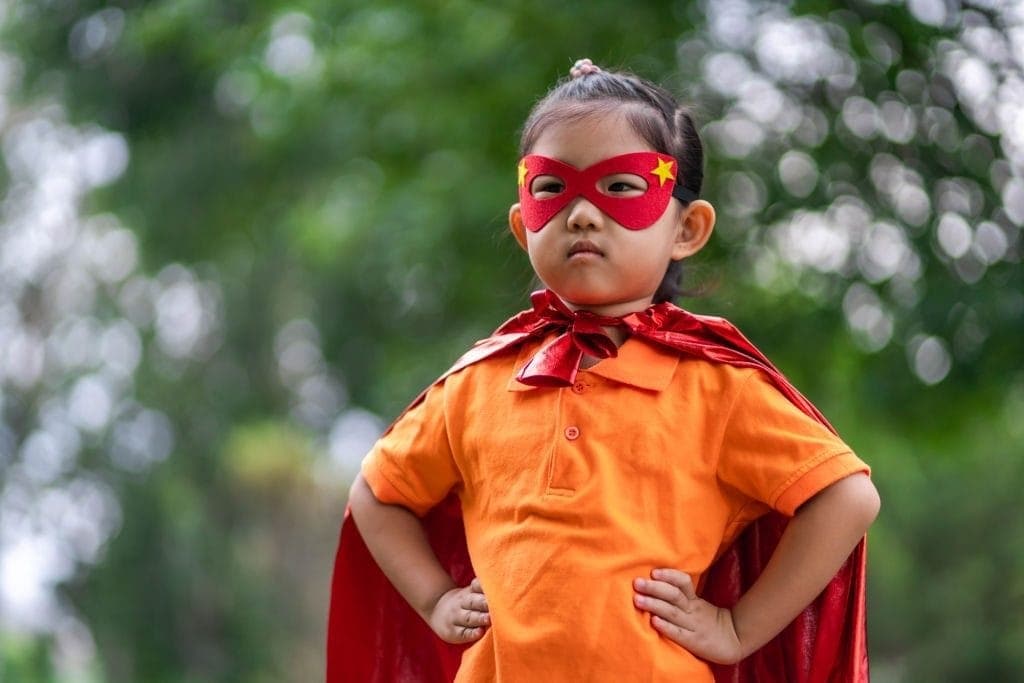 How to Cosplay Your Original Character
Here are some tips to help you cosplay your original character:
Know your character in and out.
When creating your own or original character for your cosplay costume, you most probably are going to start from scratch. You may not have a lot of references on which you can pull your inspiration from. In such cases, it would be ideal for you to take your time and familiarize yourself with the character.
Get to know them from inside out first and list down everything there is to know about them such as their personality, their history, and every other detail you can think of. When you've already established the foundation of your character,  you can proceed to design the costume such as clothes, armor, and weapons, if they carry some.
Pick your strengths and execute them.
One of the perks of creating an OC for your cosplay is the opportunity to also showcase your creativity through a character that does not have any standard to live up to or any limitations to watch out for. In cosplaying an original character, you can show off your skills and set the bar.
Accumulate relevant materials or ideas for your OC.
Unlike cosplaying popular characters, original characters come with a challenge in the process of designing the entirety of their costumes. Famous cosplay characters have various references that can help you create the costumes and cosplay them accurately.
When cosplaying original characters, you would need to collect as many relevant references as possible so you can bring your OC to life and be as detailed as you can. All the references that you can use when creating your OC can give you ideas on how you can make the costume as creatively and uniquely as you can.
Through the process of creating your OC costume, you may sketch it or digitally draw it so you can have a visual reference of your costume with all its details before you make the actual, physical version. When you're ready to create your costume, some of these guides might interest you for beginner prop making:
Arguably, one of the best parts of cosplaying an original character is the liberty of having to create anything that you want. There is no limitation set for you on how you can design and showcase your costume as it is a character of your own creation.
Even as you have started the process of making your character's costume, you still have the freedom to add or remove some details from your design. So, be as flexible and creative as you can be in designing your OC.
Cosplay and showcase your OC proudly.
What better way to showcase your talent in creating your original character than to cosplay it with pride and confidence? Although there is a bit of a debate regarding cosplaying an OC, that shouldn't discourage you from cosplaying an OC. People put a lot of time and effort into creating their OCs, so cosplay them with pride.
Besides, even if someone cosplays an already existing character, it's no guarantee that everyone will recognize and identify them. So, cosplay your original character as freely and confidently as you can and showcase your creativity with pride as cosplaying is not just about portraying popular characters. It is also about being able to show your creative and artistic side.
 If you think you'd rather stick to a known character, perhaps you'll find one in this list of the best cosplay ideas of 2021. Good luck!