Scarlet Witch Cosplay Costumes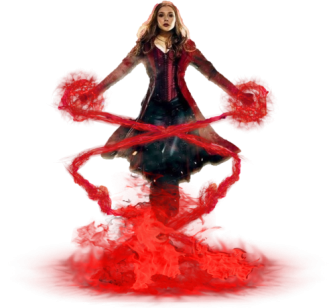 Ready to create the best cosplay of all time? Take a look at our most popular Scarlet Witch costumes and accessories!
Last update was on: December 4, 2023 3:13 pm
Scarlet Witch Cosplay Costumes of 2023
Discover Your Inner Scarlet Witch
Scarlet Witch Cosplay Guide
The Scarlet Witch has recently become a popular character from both Marvel comics and the Marvel Cinematic Universe mostly due to her depiction by Elizabeth Olsen. She would get her own Netflix series WandaVision, which showed her as both powerful and compassionate. Here are a few things you should take note of if you wish to cosplay as this beautifully complex character known as Wanda.
Who is Scarlet Witch?
Wanda Maximoff, better known by her moniker of Scarlet Witch, is a native of Sokovia with her fraternal twin brother, Pietro (also known as Quicksilver). She was born with a latent ability to harness Chaos Magic, which would make her immensely powerful as she grew up. Wanda would later take on the name of Scarlet Witch and become one of the most powerful members of the Avengers, but not before coming to blows with them at first.
She and Pietro would develop a hatred for Tony Stark due to their parents being killed by weapons made by Stark Industries. They would join HYDRA and agree to undergo experiments with the Scepter, which contained what would later be known as the Mind infinity stone. Supervised by Baron Strucker, the Mind Stone would awaken and amplify Wanda's latent psionic powers, as well as develop Pietro's super speed.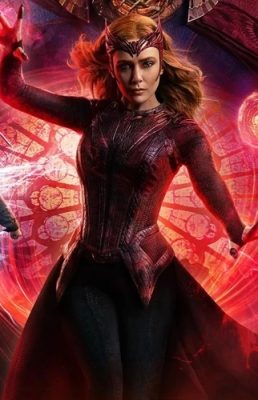 During the events of Avengers: Age of Ultron, she and her brother would ally with the malevolent artificial intelligence Ultron to fight Tony Stark and the Avengers. However, as the conflict brought devastation to Sokovia and threatened its citizens, as well as Ultron revealing its true intentions in eradicating humanity, Wanda and Pietro joined the Avengers in the Battle of Sokovia to stop Ultron.
Unfortunately, Pietro was killed during the fight while Wanda survived. She would mourn her brother's death and the destruction of Sokovia while relocating to the Avengers Compound in the US. She would then encounter the being known as Vision, who was born from the very Mind Stone which was used to experiment on her many years before. They would develop a romantic relationship which would be troubled by the events of Avengers: Civil War as she sided with Captain America and he sided with Iron Man.
She was then imprisoned on the Raft along with her teammates after the Civil War, but they would be freed by Captain America and become fugitives for a time. Over the next two years, she would reunite and reconcile with Vision. They then lived together off the grid somewhere in Europe before being ambushed by the Black Order in 2018, who were in search of the Mind Stone embedded in Vision's head to complete Thanos's Infinity Gauntlet.
They would later succeed at the end of Avengers: Infinity War, killing Vision as the Mind Stone was ripped out of his head. The Snap afterwards then claimed Wanda's life as part of the half of the universe eliminated by the Infinity Gauntlet. She would then be brought back to life in 2023 when the Hulk re-snapped them back, but then had to fight against Thanos's forces in the Battle of Earth. She would prove to be one of Thanos's most powerful opponents, bringing him to his knees with her Chaos Magic before he ordered a bombardment on his own position.
After the events of Avengers: Endgame, she would be overwhelmed by the grief of her own personal losses, having witnessed the deaths of her parents, twin brother, and lover. This grief would result in her unintentionally unleashing her Chaos Magic on the citizens of Westview, which hypnotized them into living in an alternate universe similar to a classic sitcom. While that situation would be resolved and she would come to grips with her own grief, it illustrated both the trauma and the inner compassion that Wanda has. She is more than just her powers and her anger, but she is also a kind and loving human being as well.
Find The
Top 3 Scarlet Witch Costumes
of 2023
How to Look Like Scarlet Witch
Scarlet Witch's most distinct physical feature is her long auburn hair that's worn loose and her slender figure. She also has black and gray smokey eyes, which anyone can get lost in. She is usually quiet, but she can be ferocious in battle and compassionate out of it.
While Black Widow, the other female core member of the Avengers, tends to wear form-fitting outfits that hug her figure, Scarlet Witch is often seen wearing a jacket. In a deleted scene from Avengers: Age of Ultron, it's shown that it's actually Natasha's jacket, but it was given to Wanda and it became her jacket ever since.
Scarlet Witch Cosplay Variations
There are two Scarlet Witch cosplay variations to choose from, whether you want to be accurate to the comic or to the films. Whichever Scarlet Witch costume you choose to go with, you should focus on their main trait, which is the right shade of red.
Classic Scarlet Witch Costume
This is the costume that the original Scarlet Witch wears in the comics and the film (and Netflix) version of the character would later emulate with a more modern version. This is what wanda wears in certain portions of Wandavision.
The most notable trait of this costume is that it's mostly bright red, which makes it look much like the comic book character, and that it looks like it was thrown together at the last minute for a Halloween party. It features the signature headdress, red one-piece swimsuit, light purple pantyhose, red silk arm gloves, and a red cape.
Modern Scarlet Witch Costume
This is the aforementioned modern version of the classic costume, which Wanda wears at the end of Wandavision.
This outfit consists of a thinner version of the signature headdress, along with a dark red leather sleeveless top, arm warmers that go up to the middle of her biceps, black pants with red stripes running along the middle and dark silver chevrons at the top and bottom of her thighs, and high-cut leather boots that match the pants. She also wears a dark red hooded robe on some occasions to complete the look.
Modern Avengers Outfit
There are actually three different versions of her more casual outfit that she wears in the Avengers films. The first one, which she wears at the start of Avengers: Age of Ultron, consists of a black mini dress underneath a red leather biker jacket, along with black zippered wrist-warmers, low-cut black combat boots, thigh-high black socks, 2 layered necklaces, and 2 layered bracelets per wrist. This outfit makes her look like a modern witch.
The second version, which she wears later on Age of Ultron, is a lot more elaborate. She wears a red leather top under a custom red long-sleeved jacket (of sorts) and black leather bracers on her arms, along with black pants and black knee-high combat boots.
The third version is what she wears in Avengers: Civil War, which has become more of her signature look. She wears a red corset top under a red long jacket and black fingerless gloves, along with black pants, and black knee-high combat boots. She would wear this outfit right up to Avengers: Endgame.
If you're captivated by the magical intricacies and ethical dilemmas of Scarlet Witch, you might also appreciate Zatanna's spellbinding sorcery and moral quandaries. For a little more cosmic intervention in your superhero lineup, Captain Marvel's otherworldly powers and responsibility to multiple realms could be right up your alley.