Power Girl Cosplay Costumes
Marvel / DC

Looking to cosplay Power Girl? Find the best costumes and accessories below!
Last update was on: September 23, 2023 4:14 pm
Power Girl Cosplay Costumes of 2023
Discover your inner Power Girl
You want to cosplay Supergirl, but want someone more mature? Her alternate universe counterpart Power Girl is exactly who you're looking for. If you're interested, here's a guide on how to get the best Power Girl cosplay out there.
Who is Power Girl?
Power Girl is Kara Zor-L, a Kryptonian like Superman. But this is Earth-Two, so she's unlike the Kara Zor-El of Earth-One (or New Earth). She is the cousin of Kal-L, the Superman of Earth-Two. Together, they're two of the most powerful superheroes of their world.
Many things set her apart from Supergirl, from her appearance to her demeanor. There are things Power Girl can do that Supergirl can't but what they have in common is the desire to help and protect humankind from threats big and small. Like Superman, Power Girl is a split between two worlds—the world she came from that no longer exists and the world she now belongs in.
Her ship from Krypton took a lot longer to arrive, so her cousin Kal-L, now Clark Kent, and his wife Lois helped her transition to life on Earth. She regarded them as more like her uncle and aunt than just being cousins. This helped her become the superhero who would protect Earth with her life.
How to Look Like Power Girl
Power Girl has the same blonde hair and fair features of Supergirl, but she has a more mature and voluptuous body and shorter hair. Luckily you won't have to trim your hair to achieve her look, you can cover your locks with a wig cap and put on a wig!
She is also often depicted as taller and physically bigger than Supergirl.

Power Girl Cosplay Buying Guide
We have here the top Power Girl cosplay you can find out there, with the best price and quality available based on customer reviews. These items also have accurate sizing charts and information, so you'll be able to get one that fits you well.
The Best Power Girl Costumes of 2023
Classic Costume
The one costume often associated with powergirl is the white one-piece with turtleneck collar and long sleeves, red cape, blue gloves and boots, and a belt. The most notable feature of the one-piece is the hole above the chest that shows her ample cleavage.
The reason for the hole is that Power Girl intended to sew a logo of her own on that area, similar to that of Superman's. However, she couldn't figure out a logo that best represents her, so it was left as such. This has since become the signature look of her costume.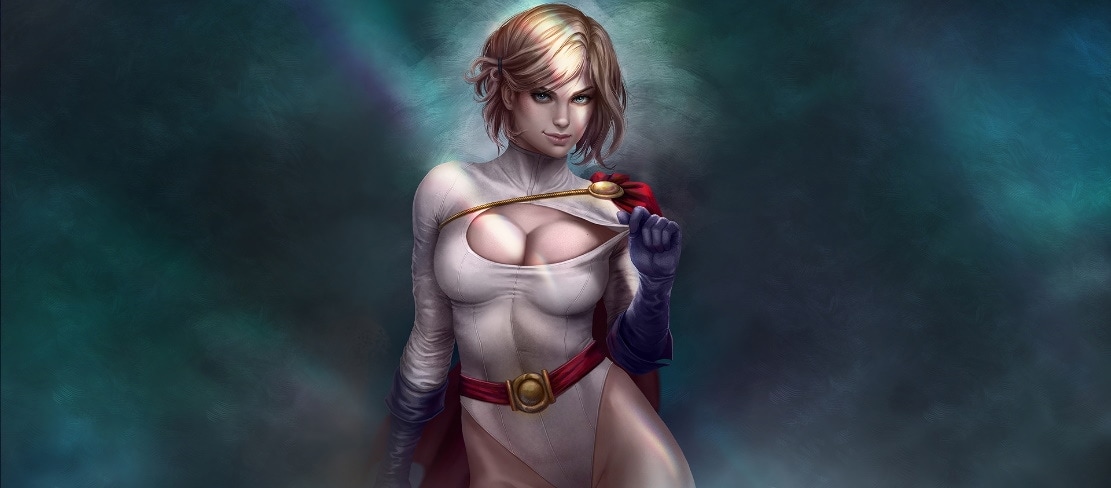 If you're drawn to Power Girl's confident demeanor and Kryptonian abilities, you might also find Captain Marvel's cosmic power and leadership inspiring. For another strong female character with her own brand of sass and combat skills, check out Black Widow. And let's not forget Harley Quinn, who, although not quite as virtuous, certainly packs her own unique punch in the power department.