Darth Vader Cosplay Costumes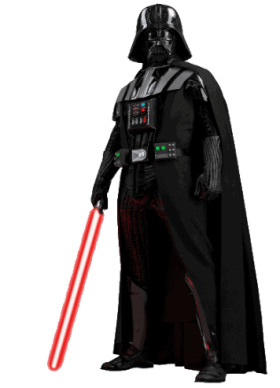 Find the appropriate bits and bobs below to complete your Darth Vader cosplay! 
Last update was on: March 21, 2023 1:23 pm
Darth Vader Cosplay Costumes of 2023
Discover your inner Darth Vader
The Star Wars cinematic saga will never be the same without Darth Vader. Taking the lead role of the primary villain and a commanding dark side Force user, he has definitely become one of the most legendary science-fiction and popular culture characters of all time. As a multifaceted icon of the well-loved franchise, he is marked by his complexity as shown in the original trilogy and the prequel films. Ever wondered which Star Wars character you would be? Take this fun quiz to find out.
Who is Darth Vader?
Infinitely the most intricate character in the Star Wars series, Darth Vader can be considered as both a hero and villain for several reasons. The Jedi Knight turned Sith Lord is originally known as Anakin Skywalker, the loving husband of Padmé Amidala, father of Luke Skywalker and Princess Leia, and the grandfather of Kylo Ren. This slave of Tatooine is the Jedi that is prophesied to bring balance to the Force. However, Palpatine lured him to the dark side of the Force, transformed him into a cyborg, and appointed him as the Galactic Empire's chief enforcer. Darth Vader's storyline in the Star Wars saga makes him both a tragic villain and redeemed hero by sacrificing his life to save Luke by killing Palpatine and bringing down the Galactic Empire.   
Be as powerful and brooding as the monolithic antagonist with the help of a carefully selected Darth Vader costume. If you need more inspiration for your costume, don't forget to check out our featured items. 
How to Look Like Darth Vader
You don't have to use the Force to choke people into unconsciousness to achieve the look of this infamous villain. Start off with a Star Wars Darth Vader costume or fit in black pants, black gloves, and a black robe. Complete your costume with a Darth Vader helmet and chest control panel. Of course, you will definitely need his red lightsaber to pull off the look. His signature heavy breathing and terrifying deep voice are both optional, but they will help you give that dark side vibe.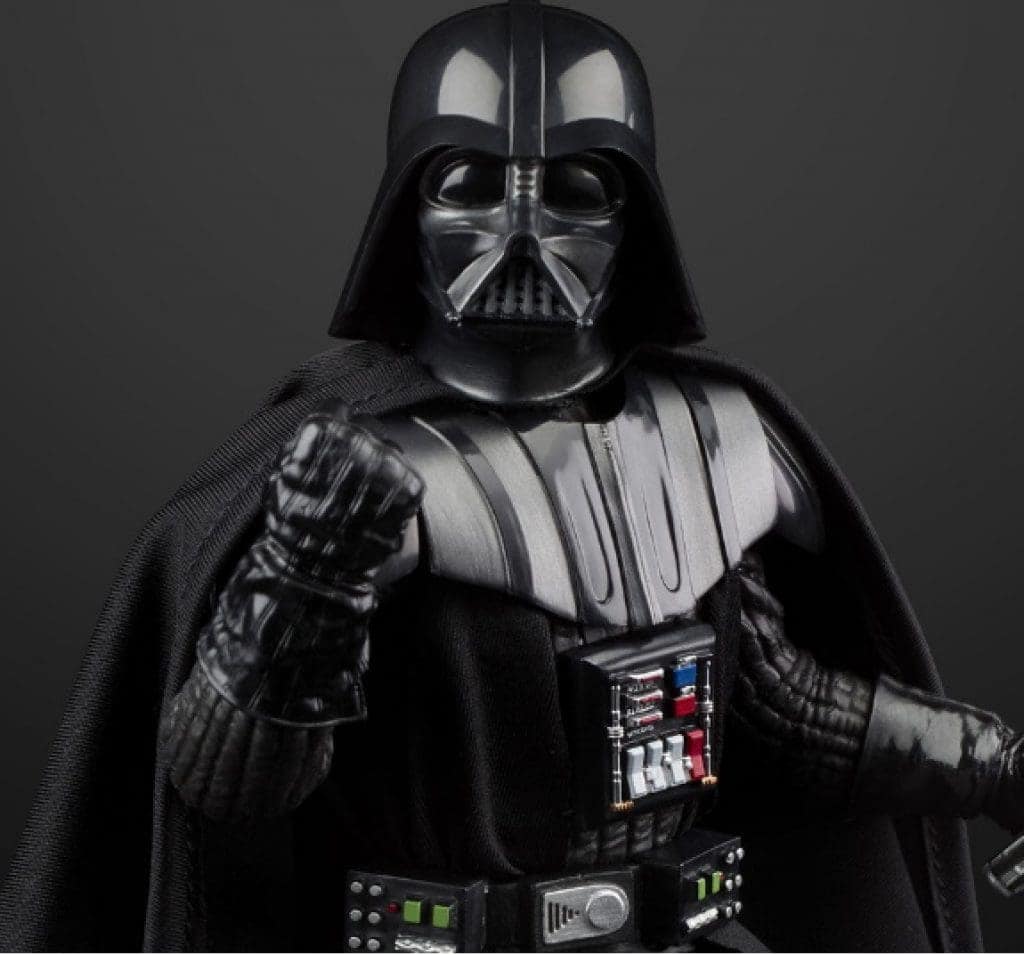 Darth Vader Costume Buying Guide
If you're looking to pull off a cosplay character that is both petrifying and remarkable, Darth Vader is a perfect choice. A super fun character to cosplay, you will have the Sith Lord's look easily nailed with the help of this Darth Vader costume guide.
Find The
Top 6 Darth Vader Costumes & Accessories
While his style may look easy to cop, there are several ways that you can do to accomplish a polished villain costume that will disturb the Force. An embellished Star Wars Deluxe Darth Vader costume with chest panel and helmet, Darth Vader gloves, and robe should be on your list. For your accessories, you will need a Darth Vader lightsaber and breathing device to help you attack Jedi Knights and find the droids you are looking for in the your next cosplay event.