Todoroki Cosplay Costumes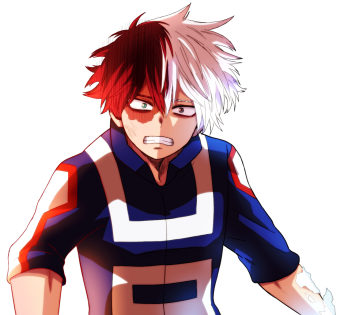 Check out the most popular Todoroki costumes below, chosen for comfort and durability at the craziest of conventions!
Last update was on: December 4, 2023 3:13 pm
Todoroki Cosplay Costumes of 2023
Discover your inner Todoroki
So, you've chosen to cosplay as the guy who wields both fire and ice. Todoroki is a great character to cosplay due to his distinct look and fantastic Quirk. If you're looking to find a good Todoroki cosplay, then this guide is for you.
Who is Todoroki?
Shoto Todoroki is the son of an ice-wielding mother and a fire-wielding father, inheriting both their powers. His Quirk is Half-Cold Half-Hot, which lets him generate ice with the right side of his body and fire with the left side of his body.
He seems to have it all, but he hates his father and refuses to use his left side. The former number two hero Endeavor wanted a child who could fulfill his ambition of being number one. But due to his tunnel vision, he had been abusive to his family, including Shoto.
Despite his anguish, he genuinely wants to be a hero. Todoroki is the epitome of inner conflict, from the way he looks to the way he fights, his life story, and why he wants to be a hero. He is fire and ice personified, and that makes him an awesome character. Think you know Todoroki? Take this quiz and test your knowledge!
How to Look Like Todoroki
Todoroki's most distinct characteristics are his two-toned hair and the burn scar on his left eye. Other than that, he just wears his academy uniforms like everyone else. He's actually a fairly straightforward character to cosplay once you have a solid Todoroki wig. Sometimes Shoto's wig can be a bit long on the fringe so you may need to cut your wig to the desired length.
He has two versions of his hero costumes, with the first one being more distinct than the second. He is also seen in a formal white suit with black-collared white jacket, light blue shirt, a striped red tie, and black dress shoes. As well as his hair, Todoroki also inherited a mix of  his parent's eye colors: blue on his red side and gray on his white side, which can only really be achieved with contact lenses!
Todoroki Cosplay Buying Guide
We've looked at and selected the top Todoroki costume according to quality, price, and customer reviews. A major part of our criteria was the items having accurate information and sizing charts since we understand that people are concerned about costumes being undersized or oversized as well.
If you're fascinated by Todoroki's dual-natured abilities, you might also enjoy exploring the explosive temperament of Bakugou or the unwavering heroism of Deku.
Find The
Top Todoroki Costumes and Wigs of 2023
Academy Uniform
He wears the standard male academy uniform with no deviations other than replacing the usual brown dress shoes with a more casual pair of light blue lace-ups.
The academy uniform is a white shirt, red necktie, and dark blue-green pants underneath a gray jacket with distinct blue-green epaulettes and stripes on the collar and sleeve cuffs, kept together with gold buttons.
Gym Uniform
There's also the academy gym uniform, which is the blue two-piece short-sleeve tracksuit with white lines that looks like it says "UA" on the front. Wear that with the wig and you have Todoroki's look for most of the UA Sports Festival Arc.
First Hero Costume
This is the more difficult version. Its distinct appearance is due to the character's insistence in not using his flame half of his Quirk. That's why he has ice covering the left side of his body, with a red glowing lens over his left eye.
The costume itself is an off-white shirt with matching pants and boots, with two gold straps over his shoulders.
Second Hero Costume
This version of his hero costume is a show of his gradual, albeit reluctant, acceptance of the power he got from his once-abusive father. It's like a cross between his UA gym uniform and Endeavor's signature blue overalls, with white boots and metal-plated combat vest.