Zatanna Cosplay Costumes
Marvel / DC

Looking to cosplay Zatanna? Find the best costume and accessories below!
Last update was on: September 23, 2023 6:11 pm
Zatanna Cosplay Costumes of 2023
Discover your inner Zatanna
Who is Zatanna?
Zatanna Zatara is the daughter of the great magician John Zatara and Sindella, who came from a sub-race of humans imbued with magic. Coming from a lineage with great magical powers, Zatanna inherited her parents' skills and became both a stage magician and an actual sorceress. Ever since her introduction in the comics, she has fought alongside the heroes of the DC universe.
Her magic activates when she chants the words of her spells backwards, also called Logomancy. Zatanna uses this method of casting spells as a tribute to her father. She can conjure a long list of impressive magic spells but she has to be able to utter the spells clearly, a technicality that her opponents often exploit. Despite this setback, Zatanna is considered as one of the most powerful magicians in existence.
A master of sleight-of-hand and illusions, it's no doubt why Zatanna earned the moniker "Mistress of Magic". She has the incredible power to manipulate objects and elements, and can even alter space and time on a whim. Planning to create an awesome Zatanna Cosplay? Read our guide and we'll share some tips and tricks on how to nail her look.
How to look like Zatanna?
Zatanna has long jet-black hair, and alternatively sports wavy and straight hair in several comic book issues and animated series. She is often featured to have full bangs, especially in modern versions of her look. If you don't have black hair, you can instantly transform into Zatanna with a wig. If you already own a wig but would like to manipulate her hairstyle, you can check out our guides on how to style a wig and how to cut a wig.
Her blue eyes are accentuated by her black hair, and is a very striking feature of her face. In the comic books, her eye makeup consists of an eyeliner and purple eyeshadow on her upper lids. Some versions show her wearing a dark eyeliner on her lower eyelids and black lipstick. However, she is often shown wearing red lipstick on most episodes in the animated series

Zatanna Cosplay Buying Guide
We have here the best Zatanna Cosplay according to customer reviews. Size options can be a big deal especially since her costume is quite figure-hugging. That's why we prepared accurate sizing charts and information so you can choose the perfect fit for your Zatanna costume.
Find The Top Zatanna Costumes & Accessories of 2023
Magician Suit
Zatanna wears a black swallowtail tuxedo over a white long sleeved polo shirt and a white bow tie. She dons a white corset most of the time, but some issues feature her suit with a yellow corset. She wears a black high-waisted underwear and fishnet stockings, although in the series, she rarely wears stockings.
Most of the time, she is seen wearing a pair of white gloves and knee-high black heeled boots, but in some versions, she only wears black high heeled shoes.
One item that she often incorporates when casting spells is her black tophat. She usually uses her hat and a magic wand as part of her performance, but there are cases wherein she captures the enemies and puts them inside the hat.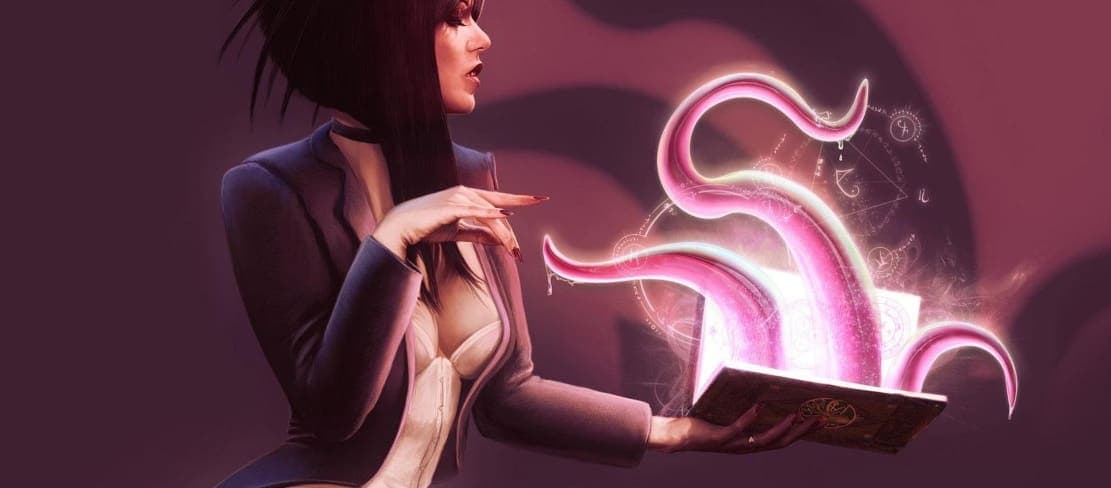 Spellbound by Zatanna's magical allure? Don't miss our cosplay guides for Scarlet Witch, Black Widow, and Poison Ivy for more mystical and empowered women.