Hange Zoe Cosplay Costumes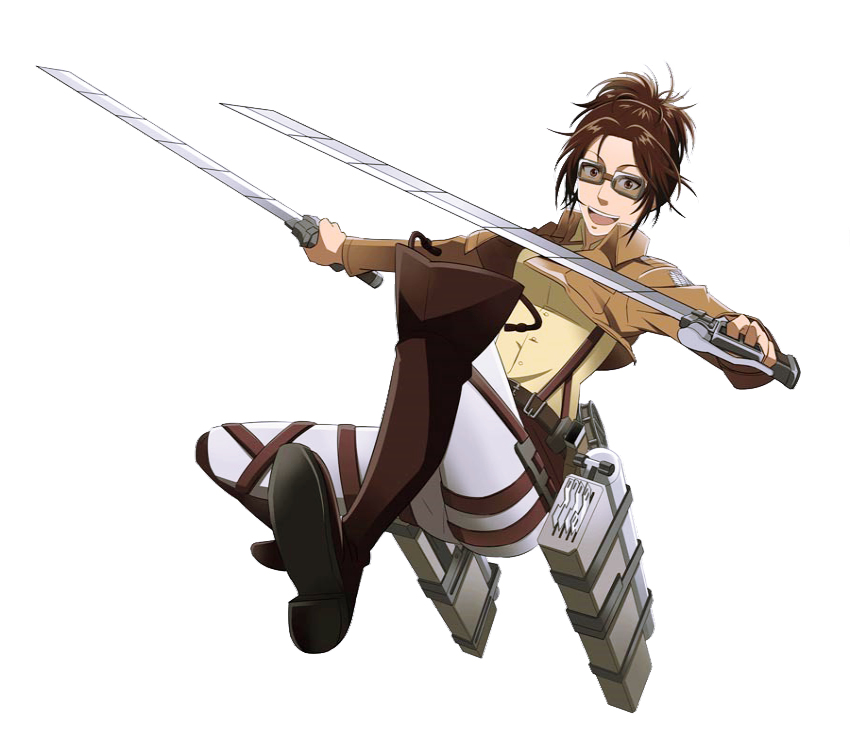 Let's take a look at what it takes to cosplay as Hange Zoe, a powerful female character from Attack on Titan.
Last update was on: December 5, 2023 7:13 am
Hange Zoe Cosplay Costumes of 2023
The Iconic Female Character in Attack on Titan
You want to cosplay as the Survey Corps soldier and Titan researcher who then became the commander of the whole regiment? Hange Zoe is effortlessly good-looking while also being quite an interesting character in their own right. Here's what you need to know in order to properly cosplay as Hange Zoe of Attack on Titan.
Who is Hange Zoe?
Hange Zoe became the 14th commander of the Survey Corps after Erwin Smith bestowed the title upon them before his death. As someone deeply involved in the study of Titans, their relationship with Eren Yeager was symbiotic from the start. They saw in Eren not just a weapon but an invaluable subject for understanding Titans at their core. Eren, in turn, respected Hange's curiosity and scientific approach to fighting Titans, finding it a contrast to his own raw passion and intensity.
They had been a squad leader in the Survey Corps, as well as a leading Titan researcher. If there's anyone in the Survey Corps who knows more about Titans than everyone else, from their physiology to their behavioral tendencies, it'd be Hange Zoe. Their intellectual drive and fierce leadership style made them a natural complement to Levi Ackerman's strict discipline and tactical mind. Levi, while initially skeptical of Hange's unconventional methods, grew to respect their results-oriented approach.
Hange also developed a working relationship with Mikasa Ackerman, especially after the two were involved in several operations together. Though Mikasa was initially reserved and focused solely on Eren's well-being, Hange's unique perspective and innovative strategies earned her respect as well.
As you may have noticed, Hange Zoe is being referred to as 'they' as their gender has remained ambiguous throughout the story. While they may seem like a perky and freethinking researcher with unique ways of working and experimenting, there's also a darker side to Hange Zoe. They had been motivated by hatred at first, similar to Eren's initial sentiments. But later on, they became more fascinated with Titans and their enigmatic existence, and the Survey Corps benefited immensely from that inquisitiveness.
In a defining moment, they happened to have kicked the head of a 3-meter Titan and were surprised at how light it actually was. This spark of fascination replaced their initial hatred and insecurity, leading to a fresh approach to Titan research. As they got deeper into their studies, they even began to feel a form of compassion towards their Titan test subjects, despite the overarching threat they posed to humanity.
Upon ascending to the role of commander, they coordinated expedition planning, regiment management, recruitment, and many of the leadership duties left behind by Erwin. In this role, they proved to be a very capable commander during what became the most critical part of the war against the Titans. Towards the end, before their untimely death, they chose Armin Arlert, a fellow intellectual and strategist, as their successor.
As a researcher, Hange was brilliant and nearly tireless, delving deep into studies until a solution was found. As a leader, they were thoughtful and compassionate, applying their problem-solving skills not just to scientific research but also to the complex logistics and dynamics of the Survey Corps. At the same time, Hange was a utilitarian at heart, not above manipulating people—including Eren, Levi, and Mikasa—if it served the greater good.
Hange Zoe Cosplay Variations
The Hange Zoe cosplay is more about getting the hair and glasses right as everything else is fairly uncomplicated, much like the character. They're not much for vanity, especially when most of their life is focused around studying and fighting the Titans. Therefore, getting the Hange Zoe costume right shouldn't be that difficult.
How to Look Like Hange Zoe
Hange Zoe's most distinct physical feature is their androgynous appearance, shoulder-length dark brown hair tied in a high ponytail, and their big glasses. Later on, after getting caught in an explosion caused by the Titan transformation of Bertolt Hoover, their left eye got badly damaged. They would then wear a black eyepatch over it for the rest of the series.
A big part of their look is how hastily they fix themselves up, as if they're just getting it over with so they can attend to their work as soon as possible. This is especially true with their hair, which has been hurriedly thrown up into a high ponytail just so it doesn't get in their way. Meanwhile, they also wear thick-rimmed glasses with a strap to keep them on even in combat.
The Top Hange Zoe Costumes of 2023
Survey Corps Uniform
Hange Zoe is often seen in the regular Survey Corps uniform with a white button-up shirt under the jacket. Whenever they're out on missions or expeditions, they also wear the green Survey Corps cloak over the uniform. Hange also wears the bolo-tie as a commander at times.
Casual Outfit
Whenever Hange is out of uniform, they wear a white button-up shirt with black pants, and sometimes sporting a black coat as well. Whenever in a hurry, they would just throw their Survey Corps jacket over whatever they're already wearing, even if they're still in sleepwear.