Elastigirl Cosplay Costumes
Disney

Find the appropriate bits and bobs below to complete your Elastigirl cosplay!
Last update was on: September 23, 2023 4:13 pm
Elastigirl Cosplay Costumes of 2023
Discover your inner Elastigirl
Elastigirl, a female superhero character from The Incredibles and The Incredibles 2, can be considered as part of Disney's growing commitment to integrating family-friendly feminism in the context of their films. Both animated movies show Elastigirl as an older, more cultured, multifaceted character who is as feisty as other young heroines from the Disney-Pixar universe. If you're a fan of these animated films and its characters, here's an in-depth guide on what you will need for an Elastigirl costume that you can wear with your family and friends. Put your Incredibles knowledge to the test with this awesome quiz!
Who is Elastigirl?
The plots of The Incredibles films show Mrs. Helen Parr (voiced by Holly Hunter) to be a doting, dedicated wife to Bob and a loving, suburban mom to Violet, Dash, and Jack-Jack. However, as Elastigirl, she is the best person for saving the world because unlike other male superheroes in her realm, she is less likely to cause chaos and is more reliable to get results.
In the first film, she gives up her crime-fighting career to dedicate her life in raising her family after superheroes were banned. Years later, she learns that her whole family has superhero powers, so she makes it a point to teach her children about the value of keeping their secret identities. However, she is forced to bring back her superhero persona to help her husband after he gets in trouble in the chaotic world of heroes and villains. Together with her superhero children, Elastigirl is back to saving the world and her husband from imminent danger.
The second film takes on a different approach by taking a gradual shift towards the complex and interesting female character. Incredibles 2 puts Elastigirl at the center of the story's expansive action-packed sequences. She makes it clear that being a matriarch does not prevent her from also becoming a fearless woman who makes a dent in the world.
How to look like Elastigirl?
Whether you love talking about gender dynamics in the workplace with your friends or you are simply into feisty and iconic superheroes, you can easily get the look of Elastigirl with an Elastigirl costume. All you need is to transform with an Incredibles bodysuit and wear your favorite black boots. Elastigirl is the perfect choice to cosplay with your friends who can also go as Violet, Bob, Dash, Jack-Jack, Frozen, and Edna Mode.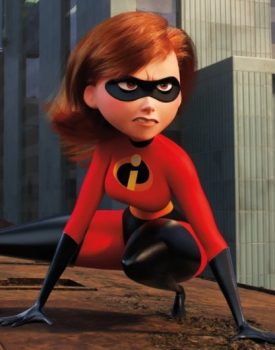 Elastigirl Costume Buying Guide
Make a powerful feminist statement not just in the superhero universe but also in the real world in a unique Elastigirl costume. We've especially selected the best reviews and costumes to have accurate sizing charts and information just for you.
The Best Elastigirl Costumes and Wigs of 2023
To get in costume as this Disney-Pixar's feminist icon with or without the power of elasticity, you can easily wear a brunette wig and a party mask. Of course, you will need to slip into your Incredibles bodysuit and knee-high black boots to achieve the ultimate superhero look. Looking for a cheaper mask alternative? Check out our guide on how to make a cosplay mask.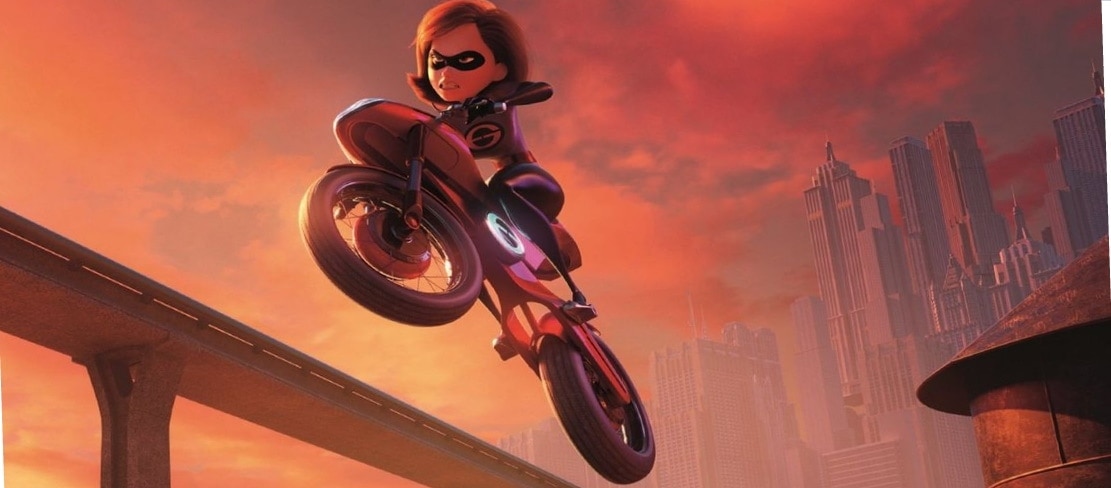 If you're interested in strong female characters like Elastigirl, don't forget to check out our pages on Kim Possible, Elsa, and Mary Poppins!