Miles Morales Cosplay Costumes
Marvel/DC

Check out the most popular Miles Morales costumes below, comfy and durable for the craziest of conventions!
Last update was on: September 23, 2023 4:14 pm
Miles Morales Cosplay Costumes of 2023
Discover your inner Miles Morales
Miles Morales is another web slinging superhero who lives in the ultimate Marvel universe different from the original universe or Earth 616. His costume is a modern take on the original source, but still keeps the same patterns and key elements such as the spider logo on his chest and the white eye patches. He is also one of the superheroes who's easy to copy as he only has 2 costume variations.
Who is Miles Morales?
Miles Gonzalo Morales is one of Marvel comic characters known as Spider-man. He's an Afro-Latino teenager born and raised in Brooklyn, New York and is the second Spider-man to appear in the ultimate universe. In this universe, Peter Parker is the first web slinging superhero until he met his demise, this is where Morales came in.
Same with other versions of Spider-man, Morales is also bitten by a radioactive spider which gives him the standard Spider-man abilities but there are actually 15 things that MIles Morales can do that Peter Parker cannot. He can blend into his surroundings, becoming almost invisible, and his lethal venom strike attack can paralyze any foe with the smallest touch.
A black suited Spider-man is always a refreshing scene in the cosplay world. Check out our list to guide you on achieving the Miles Morales look.
How To Look Like Miles Morales
It is easy to achieve the Miles Morales look since he only has two notable costumes. You just need to know which Miles you're going to go for, is it the original costume or the costume from the animated movie, Spider-man: Into The Spiderverse.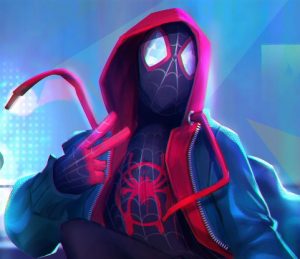 Miles Morales Costume Buying Guide
The Miles Morales costume is an easy thing to achieve since it's just basically the same with the Spider-man costume but in a different color. Let's delve deeper into the variations.
Find The Best Miles Morales Costumes of 2023
Original Miles Morales Suit
This suit is almost the same with the Earth-616 Spider-man costume. The entire spandex is black with red spider webs across his chest up to his head piece.. His head piece has two large white eye patches with red linings to match the red spider webs on his costume. There is also a red spider logo on his chest to complete the look
Into The Spider-verse Suit
This suit consists of multiple different pieces to patch up the entire costume. He wears a body hugging black shirt with white spider web patterns and a spider logo on his chest. The shirt is almost covered by a bluish grey bomber jacket with a red hood. On the lower part, he wears black compression tights with white spider webbing.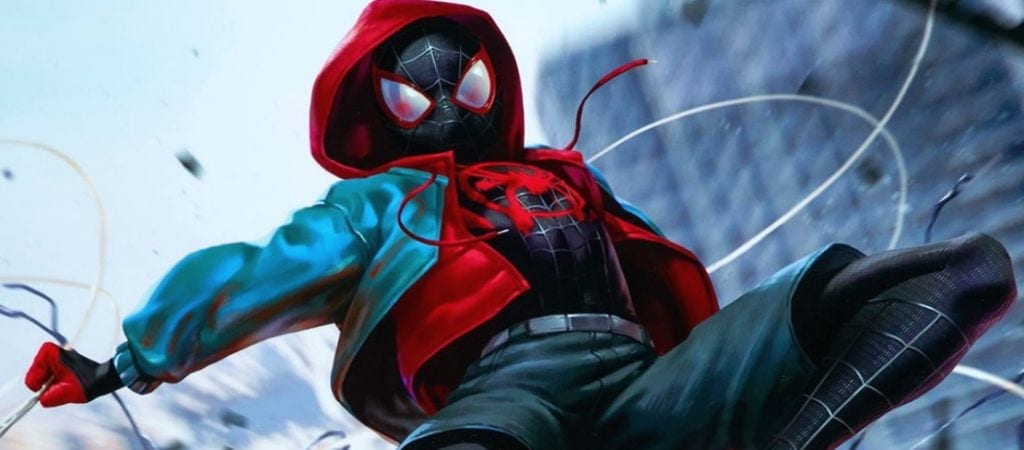 If you're captivated by Miles Morales' youthful energy and the responsibility he carries as a young Spider-Man, you might also be interested in Spider Gwen, another young hero who swings through alternate dimensions with her own set of challenges. For a different spin on youthful heroism, Captain Marvel brings cosmic power and a fearless attitude. And if you're curious to explore a hero with a different but equally compelling moral code, Captain America embodies the spirit of leadership and duty.