Black Widow Cosplay Costumes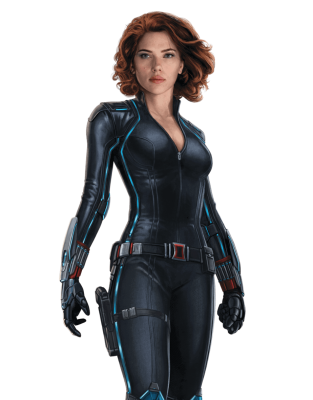 Ready to create the best cosplay of all time? Take a look at our most popular Black Widow costumes and Accessories!
Last update was on: December 4, 2023 4:12 pm
Black Widow Cosplay Costumes of 2023
Discover your inner Black Widow
Who is Black Widow?
Black Widow, whose real name is Natalia Alianovna Romanova, was an orphan trained in combat and espionage from a very young age. She was enhanced with a different version of the Super-Soldier serum, boosting her physical capabilities and slowing down her aging. Her memories of training as a ballerina in the Bolshoi Theatre was only implanted by the government, along with other recollections of her youth.
She was introduced in the comics as a Russian spy and the antagonist of Iron Man. After several altercations with a few heroes in the early issues, she eventually decided to join the Avengers and join their cause.
Black Widow might not have superpowers, but her cunning instincts and deadly combat skills prove her status as one of the best agents S.H.I.E.L.D. has ever had. She may have began her career as a spy, but this red-haired femme fatale is now an important member of the Avengers. If you are planning to create an awesome Black Widow Cosplay, then this guide is perfect for you!
How to look like Black Widow?
Black widow has bright red hair, and her hair length and style varies depending on the issue. In the comics, she has been featured as having long straight hair with full bangs or a side swept fringe, wavy shoulder-length hair, or a short bob. Her hairstyle in the movies changes per adaptation as well, and the styles mimic what is featured in the comics. She has green eyes and thick eyelashes. In the comics, she often wears red lipstick, which rarely happens in the movie adaptations.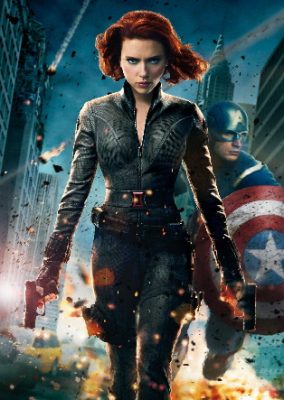 Black Widow Cosplay Buying Guide
We prepared the top Black Widow Cosplay, and chose the best ones according to customer reviews. She wears body-hugging suits, so size will be an issue if you get the wrong one. But don't worry, we already prepared accurate sizing charts and information beforehand. Use these as a guide and simply choose which size fits you perfectly.
Find The
Top 3 Black Widow Costumes
of 2023
Black Widow Costume
Black Widow's costume in the comics features her in a black tight-fitting latex bodysuit with a zip up enclosure in the front. Her footwear connects directly to her suit, but some versions show her wearing black heeled boots.
Her belt is composed of golden discs linked together, with her Black Widow logo embedded on the central disc. She also wears a pair of black gloves and golden gauntlets that can shoot ropes and eject explosives and high-voltage energy blasts. Most of her costume add ons can be made from eva foam, check it out!
Her first appearance in the Marvel Cinematic Universe was in Iron Man 2. She still wears a black full bodysuit with a zip up enclosure tucked in her black boots, but her belt is now black and appears to be made of cloth, with her logo on the buckle. She wears a black utility belt and has a gun holster attached to her left thigh. She wears a pair of black gauntlets and fingerless gloves.
If you're intrigued by Black Widow's mix of stealth, espionage, and hand-to-hand combat skills, you might also find the tactical brilliance of Captain America, the daring escapades of Spider-Man, and the intricate magic of Zatanna appealing.