Alice In Wonderland Cosplay Costumes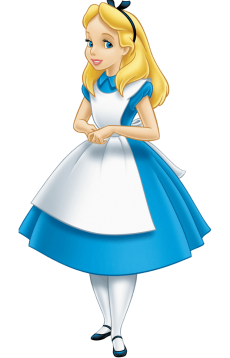 Last update was on: January 1, 2021 11:56 pm
Alice In Wonderland Cosplay Costumes of 2021
Discover your inner Alice
One of the most beloved female characters in both literature and films is Alice in Wonderland. First appearing in Disney's 1951 animated film, Alice together with a merry mix of twisted and surreal characters from both Lewis Carroll's novels – Alice's Adventures in Wonderland and Through the Looking Glass is a fine departure from the typical fairy tales of princesses being saved by a handsome prince. You don't need to fall down a rabbit hole into the magically topsy-turvy world of Wonderland to look like Alice. Let's take a good look at what you will need for a trippy Alice in Wonderland costume that will surely enchant even the Queen of Hearts.   
Who is Alice in Wonderland?
In the novels and the film, Alice is a young, graceful, and well-spoken protagonist who comes from a wealthy English family. One afternoon, she becomes bored with her history lesson and expresses her need of an adventure. She falls down into a hole leading to the imaginative world of Wonderland after chasing the curious-looking White Rabbit in a waistcoat. She then meets an ensemble of quirky characters such as the Mad Hatter, Tweedledum and Tweedledee, the March Hare, the philosophy-spouting Cheshire Cat, the Caterpillar, and the Red Queen. 
Disney's cult classic take on Lewis Carroll's books combines both illogical charm with possibly the finest psychedelic sequences in cinema in the 1950s. A perfect slice of child-friendly surrealism, the animated film shows Alice learning about different views that challenge her own view of the world she comes from and gaining a new perspective of her self-identity through the help of otherworldly characters. 
Get the look and be as whimsical and lovable as this classic character with an Alice in Wonderland costume. Don't forget to check our curated featured items. 
How to Look Like Alice in Wonderland?
Alice in Wonderland is a fun and easy character to cosplay as. If your hair isn't naturally blonde, you will need a blonde wig and a little black ribbon. Pair it with a vintage blue dress layered with a white apron and petticoat. Pull together her look by topping it off with black Mary Janes and white tights. Show up as Alice together with friends who can cosplay as the Mad Hatter or the time-savvy White Rabbit, and you will surely get people's attention with your classic yet trippy ensemble.

Looking for inspiration? Check out these incredible Alice in Wonderland cosplays!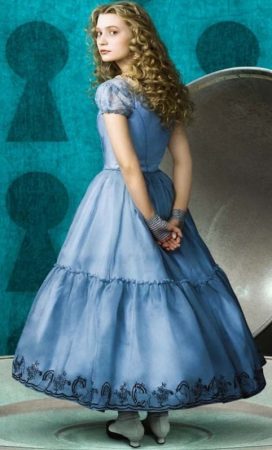 Alice in Wonderland Costume Buying Guide
Whether you're into whimsical, psychedelic fun or you just want to cosplay as this classic literary and animated film character, our review of the best Alice in Wonderland costumes is here to help. We've especially selected the costumes to have accurate sizing charts and information just for you. 
The Top 3 Alice In Wonderland Costumes of 2021
Look your best to play a hectic game of croquet with the Red Queen by getting an Alice in Wonderland costume. Get your hands on a vintage-inspired pastel blue swing dress and a knee-length white petticoat. Match them with soft white transition tights and a pair of black Mary Jane Dress Pumps. If you don't have blonde hair, all you will need is a blonde wig and a little black ribbon to finish off your look.