Joseph Joestar Cosplay Costumes
Other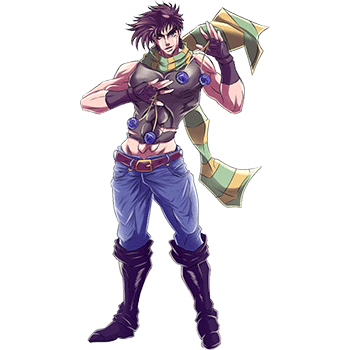 Joseph Joestar is the grandson of Jonathan Joestar, the first JoJo, and the main protagonist of Part 2: Battle Tendency.
Last update was on: September 24, 2023 12:10 am
Joseph Joestar Cosplay Costumes of 2023
Discover your inner Joseph Jouster
Out of all the JoJos in the series, Joseph Joestar is both the most understated and the most overlooked due to his sophomoric jinx. However, while he is often compared to both his grandfather Jonathan and his grandson Jotaro, he stands on his own as a compelling character whose life is well-documented throughout the series.
Who is Joseph Joestar?
Joseph Joestar is the grandson of Jonathan Joestar, the first JoJo, and the main protagonist of Part 2: Battle Tendency. He also appears as a supporting character in Part 3: Stardust Crusaders and Part 4: Diamond is Unbreakable.
He's a Ripple user and eventually becomes a Stand user when he gains use of Hermit Purple. Throughout his life as the second JoJo, he fought Vampires, the Pillar Men, and evil Stand users. He would later aid his grandson Jotaro Kujo in his quest to defeat their family enemy, Dio.
As a young man in Part 2, he's hotheaded and confrontational who gets into fights often. He later mellows out with age in Part 3, where he still remains formidable in battle. He then becomes senile in his old age during Part 4, having lost motivation in maintaining his longevity with his Ripple. As the second most recurring JoJo, his impact is significant throughout most of the series.
How to Look Like Joseph Joestar
Joseph Joestar's most distinct physical features in Battle Tendency are his height and height. He stands 6'5" and is well-built, which are qualities that his grandson Jotaro would inherit. He has short, dark hair that's mostly unkempt and a bit spiky. His face resembles that of his grandfather, the protagonist of Part 1, Jonathan Joestar.
In Stardust Crusaders, his hair has turned white and he now has a thick beard. He still retains his muscular build, despite his age at that point. While more of a supporting character in Part 3, and he prefers to not engage in battle, he remains formidable when it counts. He looks experienced and wise in this part of the series.
He is in his twilight years in Part 3. Now 79, he has become senile and his old age now really shows. While still tall, he now looks hunched over and requires a cane to walk. His facial features, which used to exude strength and wisdom, have now given way to a more lethargic look. Perhaps deep in his eyes, there's still some small embers of his former vigor.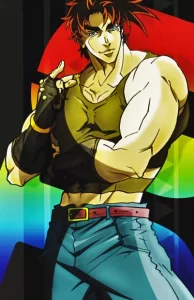 Joseph Joestar Cosplay Variations
The Joseph Joestar cosplay is divided into different parts of the character's life. The Joseph Joestar costume you choose can identify which part of the series you're evoking with your cosplay.
Find The Best Joseph Joestar Costumes of 2023
Battle Tendency Outfit
As a young man, his outfit is fairly minimal and practical. Joseph wears a tank top that is almost like a crop top, along with fitting pants held up by a leather belt, and knee-high leather boots, as well as studded gloves.
When he went to Switzerland, he wore a long striped scarf and a long patterned headband that he got as a gift from Caesar.
Stardust Crusaders Outfit
As an older man, he wore an Indiana Jones-inspired outfit with a fedora, a short-sleeved buttonless shirt, khaki pants, dress shoes, and white gloves with dark wristbands. He also wore a trench coat and turtleneck sweater during his introduction.
Diamond is Unbreakable Outfit
As a much older man at this point, he now uses a cane to help him walk. He wears pince-nez spectacles, a leopard print ushanka, thick trench coat, collared shirt and tie, and baggy pants.