Team Rocket Cosplay Costumes
Pokemon

Stand out amongst the crowd with our best Team Rocket costumes and accessories!
Last update was on: September 23, 2023 8:10 pm
Team Rocket Cosplay Costumes of 2023
Discover your inner Jessie/James
Prepare for trouble, and make it double. Team Rocket is almost as recognizable as the Pokemon themselves, and certainly way more than Ash Ketchum in various ways. If you're looking to do a Team Rocket cosplay, then this is the right guide for you.
Who is Team Rocket?
In the anime series, Team Rocket is typically composed of Jessie and James. They're merely two members of the larger organization that seeks to use Pokemon for their own ends, but Jessie and James show up most often throughout the show.
In the games, Team Rocket is the organization that seeks to impede the progress of the player as they steal or capture rare and strong Pokemon for sale to fund their experiments on Pokemon, even killing them. They're certainly darker in the core game series.
In this particular case, we'll focus mostly on Jessie and James as they're the most recognizable characters associated with Team Rocket. We can include Meowth and Wobbuffet as well. Ever wondered which Team Rocket character you'd be? Take this short quiz to find out :3
How to Look Like Team Rocket
Jessie and James are easily recognizable by their hair. Jessie has a very long red-purple hair that's swept back and seems to defy gravity as it goes down to her waist. Meanwhile, James has shoulder-length blue purple hair. Both of these wigs are available online, however you will definitely need to do some wig styling!
Since Pokemon is an anime, applying anime makeup is a must to achieve the classic Japanese style features. You may even want to go all out and have a go at face taping to enhance your look further.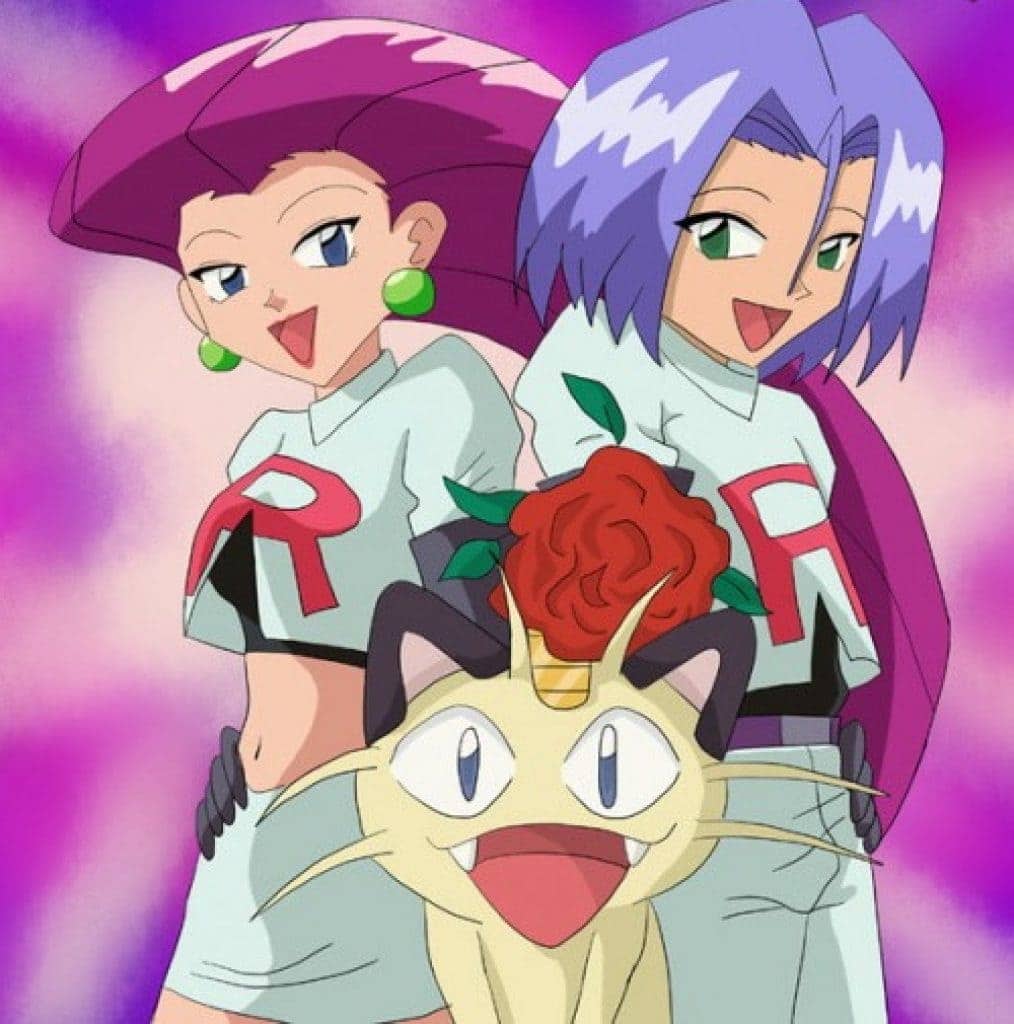 Team Rocket's Meowth stands upright like a human, but looks like a cat with an oval gold coin on his head. His fur is a cream color with a tail that's colored brown and curls at the end. The toes of his hind legs are also brown like the end of his tail, and his ears have black tips.
Team Rocket Cosplay Buying Guide
Here are the top Team Rocket cosplay according to customer reviews, guaranteed to give you the best price and quality. You need not worry about buying a costume that's too big or too small as these items have accurate sizing information for your convenience.
Find The Top 4 Team Rocket Costumes of 2023
Team Rocket Uniform
Both Jessie and James wear the white Team Rocket uniform. This consists of a white long-sleeve turtleneck crop top with a red R in front, an undershirt (for James), black long gloves, either a white skirt (for Jessie) or white pants (for James), and black knee boots. James also tends to carry around a blue rose, which goes with his flamboyant personality.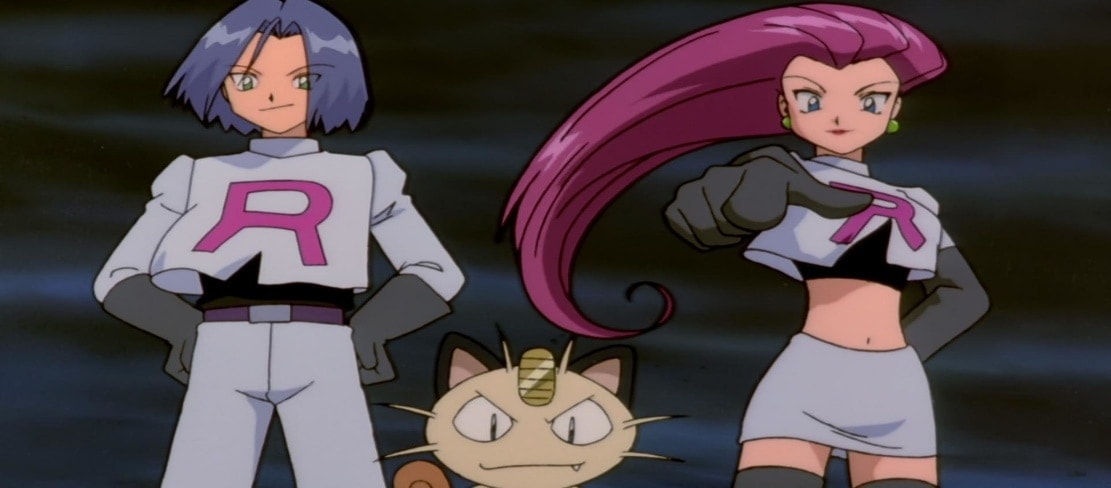 If you're fascinated by the mischievous escapades of Team Rocket, you might also enjoy learning about some of the characters they often encounter. Check out our pages on Misty, the fiery Cerulean City Gym Leader who's not afraid to stand up to Team Rocket, and Pikachu, the iconic Electric-type Pokémon that always foils their plans. Explore their individual profiles for more on their roles in the Pokémon universe!