Shego Cosplay Costumes
Other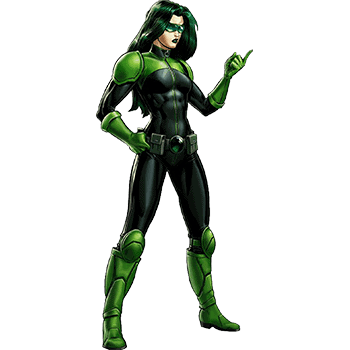 Let's take a look at what it takes to have a good Shego cosplay.
Last update was on: September 23, 2023 8:12 pm
Shego Cosplay Costumes of 2023
Discover your inner Shego
You like Kim Possible, but you neither have red hair nor love for baggy cargo pants? Then you may want to cosplay as her nemesis Shego instead. She's basically like Kim, but sexier, more sarcastic, and wields green flames. Let's take a look at what it takes to have a good Shego cosplay.
Who is Shego?
Shego is a villain in Disney's Kim Possible, but she also appears as an anti-hero on occasion, especially during the episode "Stop Team Go." She's the main rival of Kim Possible, being able to match the protagonist punch for punch and kick for kick.
She usually works with Dr. Drakken, the main antagonist of the series, Shego has also worked with other villains. More of a sidekick than a follower, Shego is usually skeptical of Drakken's schemes, but reluctantly goes with his plans due to boredom.
Fearless, tough, and sarcastic, while also temperamental and impulsive at times, Shego does look like an evil counterpart to Kim Possible. However, as the series progressed, more of her character was fleshed out, thus becoming more than just Kim's evil clone.
While a villain for most of the series, she does have reservations. She hates hurting animals or anyone who can't fight back, thus giving her a sense of personal honor. She vehemently refuses to harm children and doesn't fight against animals if she can help it.
She and Dr. Drakken reform at the end of the series. While she's Kim Possible's primary rival in combat, she does have a degree of respect and even fondness for her. She also doesn't waste time on those she sees as weaker than her, making her less of a bully.
Aside from being a skilled martial artist, extremely durable, and stealthy like Kim, she's also able to wield green flames, making her an actual supervillain. Also, something that was only revealed late in the series, she actually has a degree in child development.
How to Look Like Shego
Shego's most distinct physical features are her slender figure, waist-length black hair, pale skin, and black lips. She almost looks like the negative version of Kim Possible, which is likely the point of her character design. Shego is Kim's "evil" twin in both appearance, character, and even fighting style, which is why they're so evenly matched.
Shego Cosplay Variations
The Shego cosplay is fairly simple as they mostly share a common color scheme of green and black. Whichever Shego costume you choose to go with, what's important is getting the particular shade of green right, or at least close enough.

Find The Top Shego Costumes of 2023
Regular Outfit
Shego is usually seen in a green-black catsuit with a glove and a boot in each color. To go with the catsuit, she has a green utility belt strapped around her lower left leg so she can store items that help her during her missions.
Miss Go Outfit
There are two Miss Go's in the show, Shego's good alter ego as a teacher in "Stop Team Go" and Shego's likely ancestor in "Rewriting History."
The teacher Miss Go wears a brown blazer with a brown belt over a teal turtleneck, brown pencil skirt, black high-heeled shoes, teal hair band, and purple earrings. She's also seen wearing a turquoise dress with a dark green belt with a gold buckle, gold bracelet on her right wrist, gold pendant, gold earrings, dark green high-heeled shoes, and teal hair tie.
The color of the dress worn by the historical Miss Go isn't clear since the whole portion of the episode set in the past has a sepia tone. She has her hair up and wears a dress typical of women's fashion in the 19th century American Wild West with a petticoat and black elbow-length gloves.
Other Outfits
Shego can be seen in at least two other outfits in the show, namely a green dress on special occasions and a green one-piece swimsuit whenever she's getting wet or a tan. There's nothing special about them, they're just plain green, but they match Shego's unique skin tone and eyes.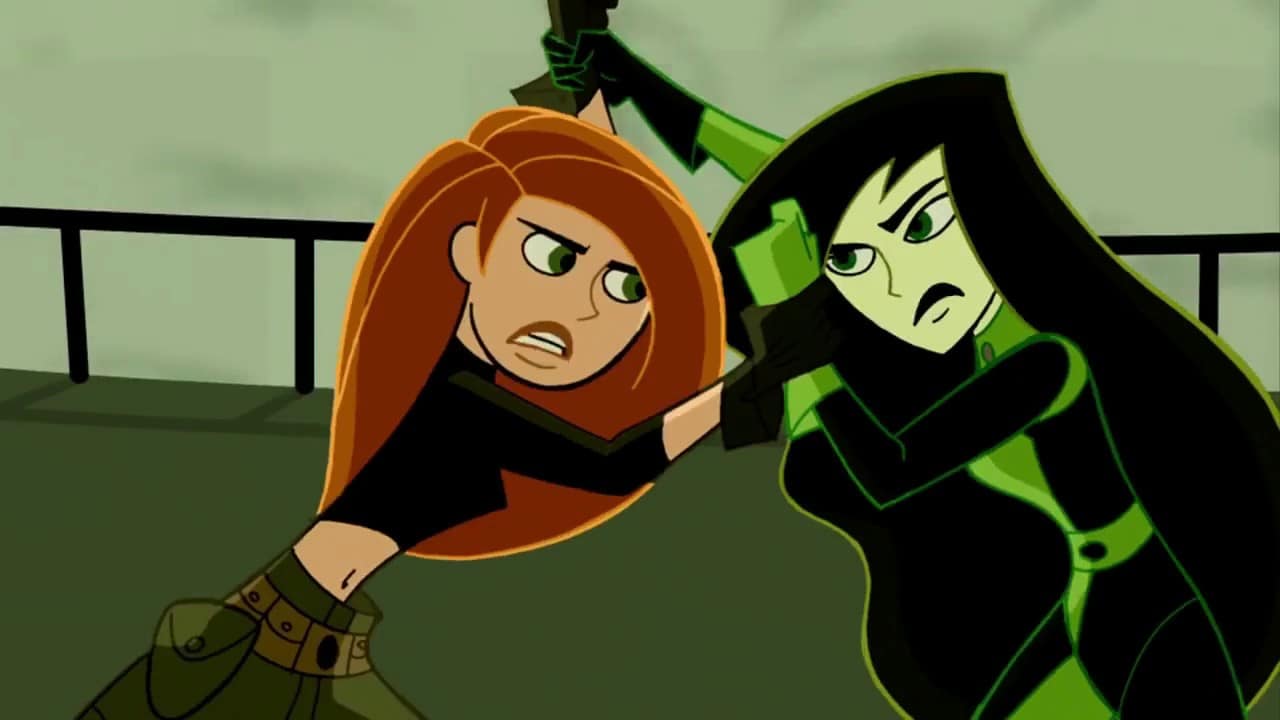 If you're drawn to the cunning and combat skills of Shego, you may also find characters like Kim Possible and Elsa equally captivating in their own unique ways.