Mad Hatter Cosplay Costumes
Disney

Check out the most popular Mad Matter costumes below, chosen for comfort and durability at the craziest of conventions!
Last update was on: September 23, 2023 4:13 pm
Mad Hatter Cosplay Costumes of 2023
Discover your inner Mad Hatter
One of the most entertaining elements of Lewis Carroll's novels, Alice's Adventures in Wonderland and its sequel, Through the Looking Glass, is an eccentric, playful character known as the Hatter. The character, alongside a joyous mix of residents in the topsy-turvy world of Wonderland also appeared in Disney's 1951 animated fantasy film adaptation of the books and their latest modern-day iterations featuring Johnny Depp playing the character. Whether you like tea parties or you just want to cosplay this amusing character, here's an in-depth guide on what you will need for a Mad Hatter costume that you can wear with your gang of fun-loving friends.
Who is the Mad Hatter?
In Lewis Carroll's 1865 book Alice's Adventures in Wonderland and its 1871 sequel Through the Looking-Glass, the Hatter is just one of the main characters that the young and well-spoken protagonist meets in Wonderland. Though he is more popularly referred to as "the Mad Hatter," this term was actually never used by the novels' author. The Hatter is described only as mad by the philosophy-spouting Cheshire Cat in the first book's seventh chapter aptly titled "A Mad Tea-Party."
In the books and the film adaptations, Alice meets the Hatter at a tea party that he always seem to be having with the March Hare. The Hatter's quirky personality is likened to that of a child who ranges from being happy and throwing quick tantrums. In the 1951 animated film, the Hatter is seen conjuring different, fun items from his fedora hat such as delectable small cakes and cute hats.
How to Look Like the Mad Hatter?
The Hatter, at least according to Alice's point of view, is the complete opposite of anything normal. You will definitely love cosplaying this highly multifaceted and one-of-a-kind character, and it's rather easy to achieve this look.
All you need is a curly, brown wig paired with his signature top hat. Wearing a trench coat and plaid three-piece suit will also do the trick. Top this with a bowtie with fun patterns and slip on a pair of black shoes, and you're ready to have a mad tea-party with your friends. Looking for inspiration? Take a look at some of the best Mad Hatter Cosplays!

Mad Hatter Costume Buying Guide
Even if tea parties aren't your style, you can still opt to cosplay the Hatter for your next event with your friends. We've especially selected Mad Hatter costumes to have accurate sizing charts and information for all Alice in Wonderland fans.
Find The Top Mad Hatter Costumes & Wigs of 2023
To get in costume as Alice's quirky-looking friend, all you need to get for your top are a double-breasted trench coat and a plaid three-piece suit, accessorized with a colorful bowtie. Complete the whole look with his signature wingtip shoes, crazy curly hair, and a whimsical top hat! Other fun costume accessories you can choose are leather driving gloves, a pocket watch with chain, cufflinks, and a whimsical teacup.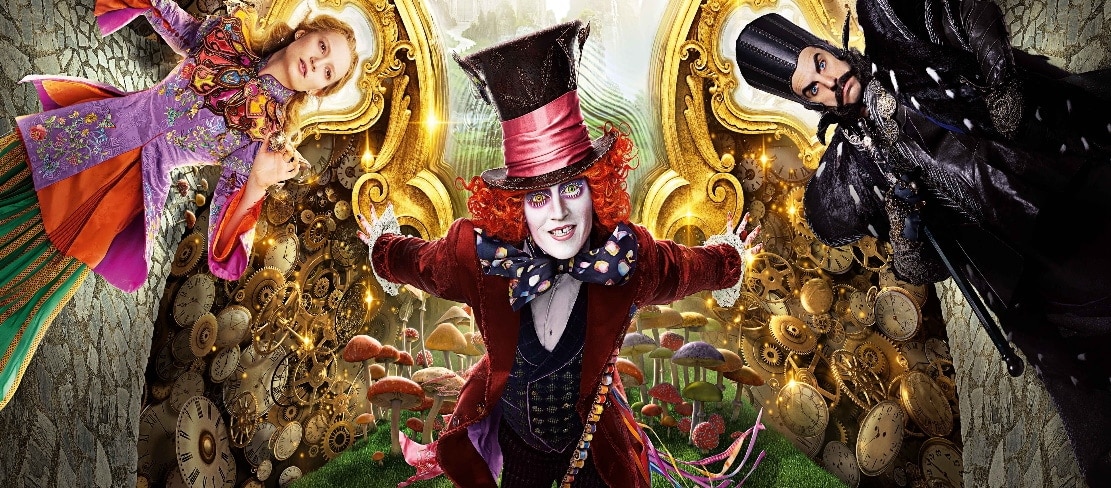 If the whimsical world of the Mad Hatter intrigues you, don't miss out on exploring our full range of Disney character costumes for even more magical options.