Raven Cosplay Costumes
Other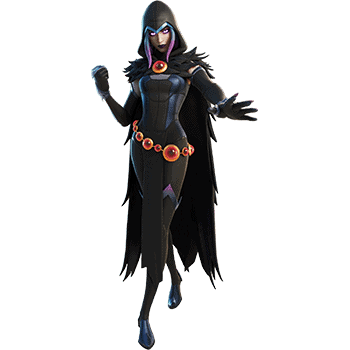 Raven is an excellent character to cosplay with a lot of personality and mystique.
Last update was on: September 23, 2023 8:11 pm
Raven Cosplay Costumes of 2023
Discover your inner Raven
So, you want to cosplay as the half-demon magic user of the Teen Titans? Raven is an excellent character to cosplay with a lot of personality and mystique. She is a troubled soul, but underneath her cold and dark exterior, she has a heart of gold.
Who is Raven?
Raven is one of the five founding members of the Teen Titans, along with Robin, Starfire, Cyborg, and Beast Boy. She is the daughter of the interdimensional demon Trigon and his forced bride Arella. Having such dysfunctional parents, she was taken in by the disciples of Temple Azarath, who taught her the ways of dark magic.
She remained aloof and distant at first when she became a somewhat reluctant member of the group that would become the Teen Titans, but she later became closer to her new friends once they learned more about her origins. This culminated in the fourth season of the show, wherein they had to go up against Trigon, Raven's terrifying father.
Even when the going got tough, her teammates ultimately had her back, and they were able to overcome the curse of her heritage after much struggle and sacrifice. She may have been a reluctant teammate at the start, she became an integral part of the team later on.
How to Look Like Raven
Raven's most distinct physical feature is her grayish-white skin. Her shoulder-length violet hair is straight and angled, meeting in the middle with a prominent widow's peak. There's also the red gemstone outlined in black on the center of her forehead, which serves as something like a focal point for her powers.
She seldom smiles, usually quiet and somewhat aloof. She speaks in a low, soft voice that's usually monotone and perhaps even disinterested and detached. Her emotional detachment is a deliberate choice to prevent her emotions from flaring up, which would make her powers become more uncontrollable.

Raven Cosplay Buying Guide
There are at least two versions of the Raven cosplay. They're the same Raven costume, but of different colors. These colors hold significance to Raven's character development throughout the story of the Teen Titans.
Find The Top Raven Costumes & Accessories of 2023
Regular Costume
Raven wears a hooded cloak in her favorite color, which is navy blue, over a long-sleeved dark navy blue (or black) leotard, along with navy blue ruffled ankle boots with grayish-black soles and navy blue cuffs.
The cloak is decorated with a round crimson jewel brooch that holds the cloak closed, as well as house her T-communicator. The jewel is placed slightly to her left side. She also wears a thin gold belt around her waist, which is decorated with the same jewels.
She usually wears the hood over her head, but then tends to put it down whenever she talks to people face-to-face.
White Raven
The White Raven costume is basically the same outfit, but the cloak and leotard are white instead of navy blue and black. White Raven comes out during special circumstances, when Raven has to unleash the fullest extent of her power.