Levi Ackerman Cosplay Costumes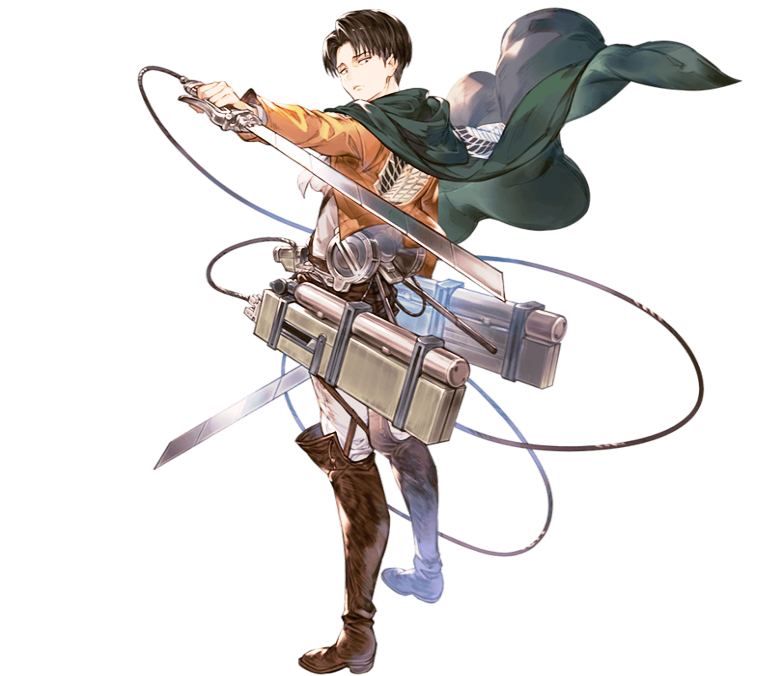 Let's take a look at what it takes to cosplay as Levi Ackerman, the strongest soldier of humanity!
Last update was on: June 7, 2023 2:25 pm
Levi Ackerman Cosplay Costumes of 2023
The Captain of the Survey Corps
You may have hated him at first, but then he grew on your like how the Grinch's heart grew at least two sizes at the end of that story. Levi Ackerman might as well be seen as the Grinch with his usual attitude, but you can't say he's an antagonist as he remains steadfast in his fight against the Titans. Here's what you should look for when cosplaying as Levi.
Who is Levi Ackerman?
Levi Ackerman is the Special Operations Squad captain of the Survey Corps and carries the reputation of humanity's strongest soldier. He is strict and overly conscientious, even to the point of obsessive-compulsiveness, being known as a "clean freak" due to his incessant need to make his environment absolutely spotless. He hates getting dirty, even during battle, and would wipe down his blades to rid them of blood while still on the battlefield.
Despite that bit of eccentricity, he does get down to business when necessary. He won't hesitate to touch anything dirty if he sees it as necessary, showing that his manic cleanliness is more deliberate than subconscious. But perhaps due to that incredible self-control and discipline, he comes off as blunt and unapproachable. As a commanding officer in the Survey Corps, he wears an air of intimidation about him due to both his station and his attitude.
But behind that authoritative and squeaky-clean aura lies a heart full of darkness. For instance, his sense of humor tends to lean towards the vulgar, insulting, and dark, which makes him even more unsettling. He does not mince words in giving his opinion of the people he ever bothers to converse with. Coupled with his perpetual poker face, he certainly comes off as cold and blunt.
He had been a criminal before he joined the Survey Corps. During this time, he was absolutely unresponsive to authority. He was trained by someone who turned out to be his uncle Kenny Ackerman in knife combat before being abandoned once it was seen that he had learned enough. However, despite his skill and pride, he came to greatly respect Commander Erwin Smith when he joined the Survey Corps. That trust would later build and Erwin would then respect and trust Levi in turn.
This shows that beneath his coldness, Levi has a strong sense of morality and empathy. Despite being such a seemingly emotionless person, he sees his role in preserving human life as of utmost importance. He abhors unnecessary casualties, which is why he was able to be violent to Eren in his tribunal without malice, only doing so out of his sense of duty. He implores his subordinates to use proper judgment in avoiding blunders that may cost the lives of innocents, squadmates, and themselves.
How to Look Like Levi Ackerman
Levi Ackerman's most distinct physical feature is his relatively short and straight black hair styled in a curtain haircut, as well as his narrow dull gray eyes with dark circles under them that are intimidating and juxtapose with his deceptively young-looking face. 
While he's fairly short, his body is well-toned with muscle due to his military training and extensive use of vertical maneuvering equipment as the captain of the Survey Corps. However, he has no room for vanity, although he does have a compulsion to clean and organize everything else around him.
He is also often seen with a frowning or emotionless face. Coupled with his extremely calm demeanor, he often intimidates other people and keeps them from being able to read what he may be thinking. This makes it especially difficult for his subordinates to anticipate what he's about to do to them, making him a very intimidating commanding officer.
After getting caught in an explosion due to a Thunder Spear set off by Zeke Yeager, he gained several scars across his face, including a big one across his right eye. He also lost the index and middle fingers on his right hand as a result.
Levi Ackerman Cosplay Buying Guide
The Levi Ackerman cosplay should be easy enough as long as you get his physical appearance down. This is especially so if you're doing a group cosplay as all you need ot do is get a Survey Corps uniform and add a white ascot to it. But you can also go for a more accurate Levi Ackerman costume to show more detail and cosplay him from later parts of the story.
Survey Corps Uniform
In active duty, he wears a light gray button-up shirt, dark brown waist skirt, fitted white pants, knee-high boots, and his trademark white ascot underneath the Survey Corps jacket with the emblem on the back. If he has to explore outside the walls, he dons his regular garb of the green cloak with the hood pulled low.

The Top Levi Ackerman Costumes of 2023
Casual Outfit
Whenever he's forced to take time out for injuries, Levi can be seen wearing a plain white shirt, dress shoes, and his ascot underneath a black suit. It's not really as casual as it may seem, but it's considered casual when taking Levi's personality into account.
During the coup d'état, he no longer wore his ascot. As the Survey Corps was hiding from the monarchy and military forces, he kept things simple casual clothes over his tactical equipment.