Lara Croft Cosplay Costumes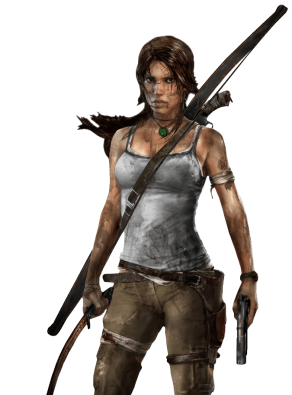 Last update was on: December 1, 2020 9:04 am
Lara Croft Cosplay Costumes of 2021
Discover your inner Lara Croft
Considered as one of the most successful videogame heroines of all time, the adventurous archeologist, Lara Croft, puts a different spin on a female protagonist who is front and center of both the videogame and film franchises.
First stumbling into every gamer's consoles in 1996, Lara Croft's determined, capable, and strong character has changed the way women are portrayed in what is predominantly a male-driven industry. If you're thinking about transforming yourself into this icon of gaming evolution for your next event, here is what you need to achieve the noteworthy look of Lara Croft.
Who is Lara Croft?
As a linchpin of feminism in an era of male-centric game superhero stardom, Lara Croft is highly educated, aristocratic, not to mention, super rich. As an adventurer at heart and a technological maven, she is not your demure princess who simply sits back and waits to be rescued. Instead, she springs into action by clambering into ledges while wielding a weapon.
Known for her athleticism and intelligence, Lara has become a tomb raider searching for important historical pieces lost to the world. Through her numerous adventures, she learns to swap her strict and highborn British upbringing with treacherous voyages by exploring the world by herself and discovering ancient artefacts.
Get ready to school your friends in the shoddiness of their escape plans while searching for ancient objects with a Lara Croft cosplay costume.
How to Look Like Lara Croft
Choosing to go as the first and one of the only female characters who has taken the lead of an action gaming franchise is a great decision for your next cosplay event. Her outfit is one of the easiest to copy since it matches her audacious and real-world personality. To be adventure-ready like Lara Croft, you will need a racer back tank top and stretchy pocket shorts with a leg strap pistol holder.
You know that she is always ready for a fun-filled, let alone dangerous, adventures, so you must definitely complete your ensemble with motorcycle boots, a belt, and a pair of fingerless gloves. Luckily Lara Croft is fairly easy to cosplay if you're just getting into cosplay.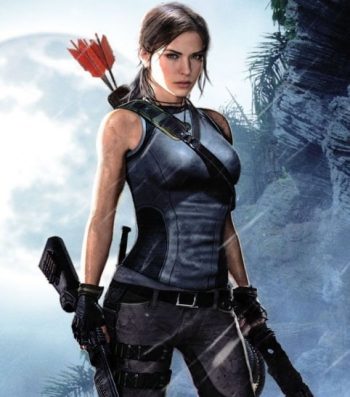 Lara Croft Cosplay Buying Guide
Be ready to dive over booby traps and swing between vines with a Lara Croft cosplay outfit. We've also looked into the top Lara Croft costumes to give you the most precise sizing charts and information. 
Find The Best
Lara Croft Costumes & Accessories of 2021
Lara Croft has been one of the most popular characters to cosplay since cosplay began. To look like someone who has spent a good amount of time raiding dark caves for ancient relics, you need basic racer back tank top, stretchy pocket shorts, open knuckle fingerless brown leather gloves, and a lace-up motorcycle boots. Don't forget your black Airsoft gun tucked safely in your drop leg holster to finish off the look.