Violet Evergarden
Cosplay Costumes
Other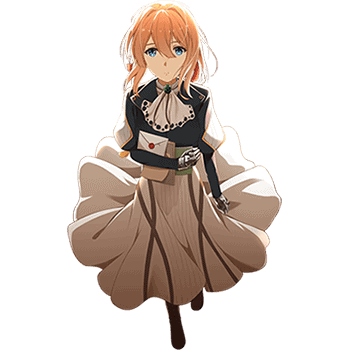 Let's look at what it takes to cosplay as the heroine from which this series takes its name from.
Last update was on: September 23, 2023 11:11 pm
Violet Evergarden Cosplay Costumes of 2023
Discover your inner Violet EvergardenA beautiful girl in a beautiful show with a horrible past, Violet Evergarden is one of those series that make you think and feel. It's subtly steampunk, not fettering with its historic European setting with too much fantastical machinery or magic. Let's look at what it takes to cosplay as the heroine from which this series takes its name from.
Who is Violet Evergarden?
Violet Evergarden is the eponymous protagonist of the series. She is a former soldier who enlisted in the Leidenschaftlich army and fought in the war, where she was treated as nothing more than a weapon. She then became an Auto Memories Doll at the CH Postal Company after the war, seeking to understand the meaning of the words said to her by her superior and mentor, Major Gilbert Bougainvillea, during the War's final battle. Those words were "I love you."
The setting revolves around Auto Memory Dolls—people who were first employed by Dr. Orland, a scientist who was finding a way to help his blind wife Mollie write her novels. Auto Memory Dolls would then be hired by other people to write for them, thus creating a new industry centered around recording people's memories.
The plot focuses on Violet as she tries to reintegrate back into society after the war, searching for her life's purpose now that she is no longer a soldier. She may find it once she figures out what Gilbert meant with his last words.
How to Look Like Violet Evergarden
Violet Evergarden's most distinct physical features at first glance are her blonde hair and blue eyes. She tends to have a doll-like appearance due to her almost-constant impassive demeanor. Her hair goes down to her hips and forms a fringe over her forehead, and she ties them to either a low ponytail tied with a black ribbon or in two French braids when she works as an Auto Memory Doll.
But what makes her stand out are her adamantine silver prosthetic arms, which she received after losing her arms during the last battle of the war. She describes them as "clumsy, but sturdy," suggesting that they aren't as dextrous as her former organic arms.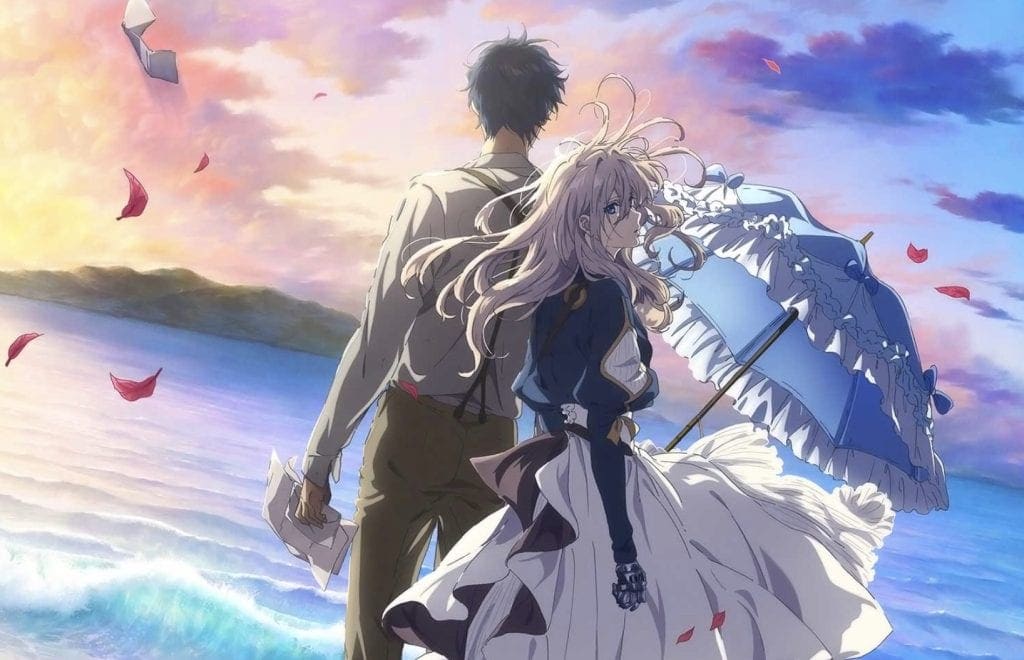 Violet Evergarden Cosplay Variations
The Violet Evergarden cosplay is about having the right hair and eyes, as well as conveying the setting and its fashion. Whichever Violet Evergarden costume you choose to go for, what's important is that it gets close to how it gives an aura of the setting, which is a fictional version of late 19th century to early 20th century Europe.
Find The Top Violet Evergarden Costumes of 2023
Main Outfit
The clothes she would wear after the war upon becoming an Auto Memory Doll is a white ribbon-tie dress with a long-sleeved Prussian blue jacket, along with a white pleated silk skirt and an emerald brooch in the middle of the ribbon-tie.
The jacket features belt straps around it and dark brown stripes coming down the skirt. She also wears brown gloves to cover her prosthetic hands and long brown leather heeled boots.
Green Dress
Her casual dress is a white collared shirt and a leafy green long skirt, along with black gloves, black leggings, and dark brown high-cut boots. She wears her hair in a loose ponytail, tied with a black ribbon.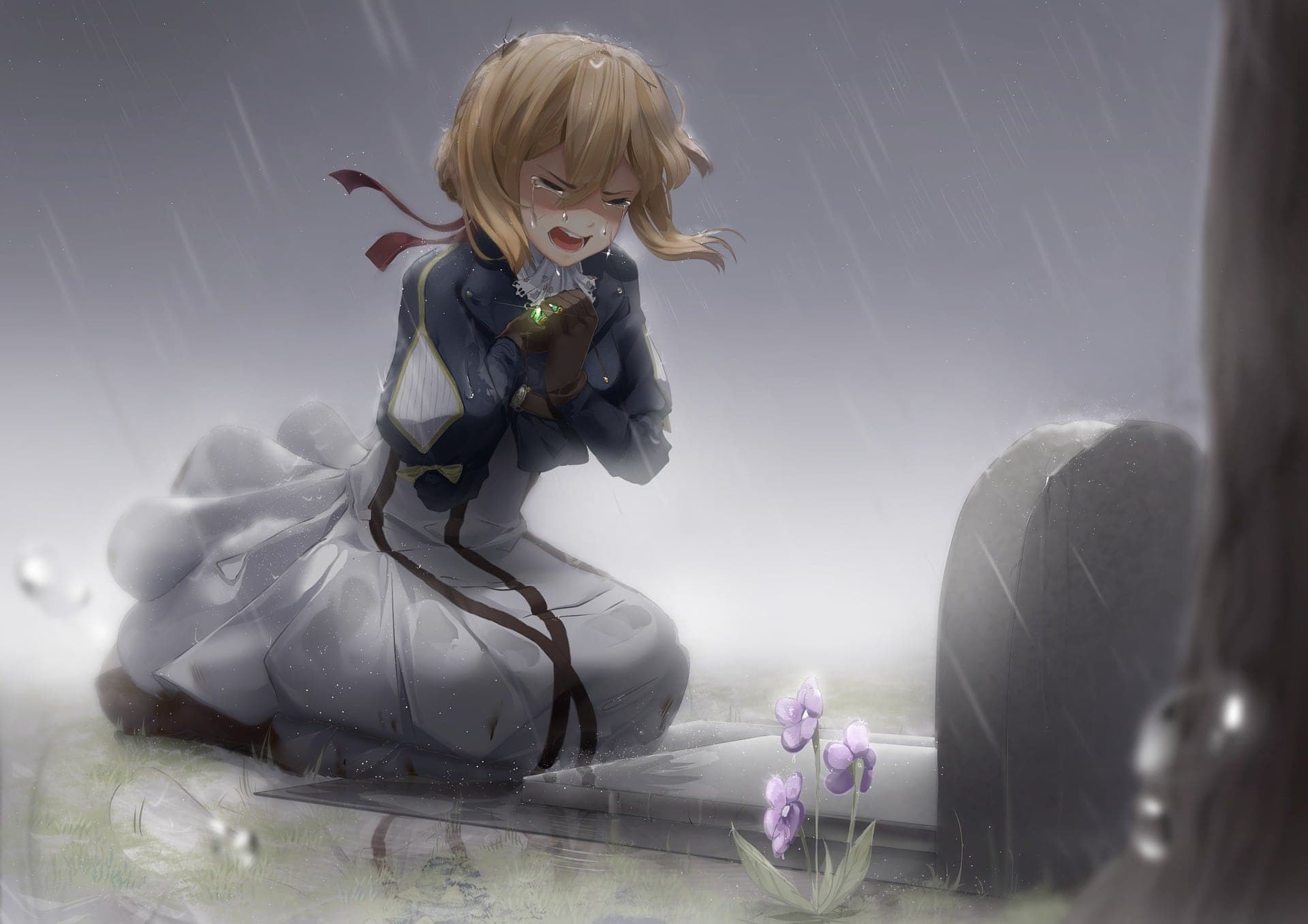 If the intricate details of a Violet Evergarden costume have caught your eye, you might also enjoy the elegantly mysterious aesthetic of Faye Valentine's attire. For those who appreciate the emotional depth in their characters, cosplaying as Raphtalia from "The Rising of the Shield Hero" offers another rewarding experience.