Faye Valentine Cosplay Costumes
Other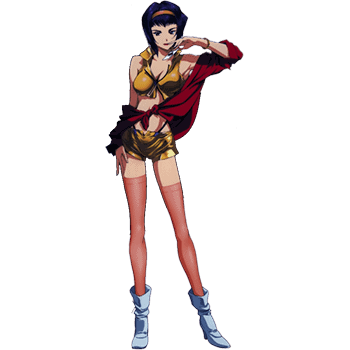 Let's take a look at what it takes to cosplay as Faye Valentine from Cowboy Bebop.
Last update was on: September 23, 2023 7:10 pm
Faye Valentine Cosplay Costumes of 2023
Discover your inner Faye Valentine
Who is Faye Valentine?
Faye Valentine is a wanted bounty head who became a member of the Bebop, much to the chagrin of Jet Black and Spike Spiegel. While looking no more than 23 years old, she's actually around 77 years old as she had been put into cryogenic sleep after a space shuttle accident, having spent 54 years in suspended animation due to her injuries.
Her true identity had been forever lost due to circumstances during her sleep. Due to not remembering who she is upon being woken up from her cryogenic sleep, she has had to fend for herself in a world she no longer recognizes. It didn't help that she had incurred an insurmountable debt due to her sleep and subsequent treatment.
She has had to make money through various means, making use of subterfuge and her good looks to seduce men into trusting her before she stole from them. She herself has developed a personal philosophy of never trusting anyone and always moving around to dodge her creditors. Later in the series, she gets to learn her true identity and what happened to her family.
How to Look Like Faye Valentine
Faye Valentine's most distinct physical features are her chin-length dark purple hair, green eyes, pale complexion, and slender figure. Much of her character throughout Cowboy Bebop is focused on her good looks, which she makes use of for her survival. She would wear revealing clothing to draw more attention to herself and distract men long enough for her to then take advantage of them.
Later on in the series, in the episode Speak Like A Child, her history would be found in a Beta tape. She had been an innocent girl as the daughter of a rich family from Singapore. But since she's now 54 years removed from her past with substantial debt, she had to seize every opportunity to get money to survive and delay her creditors.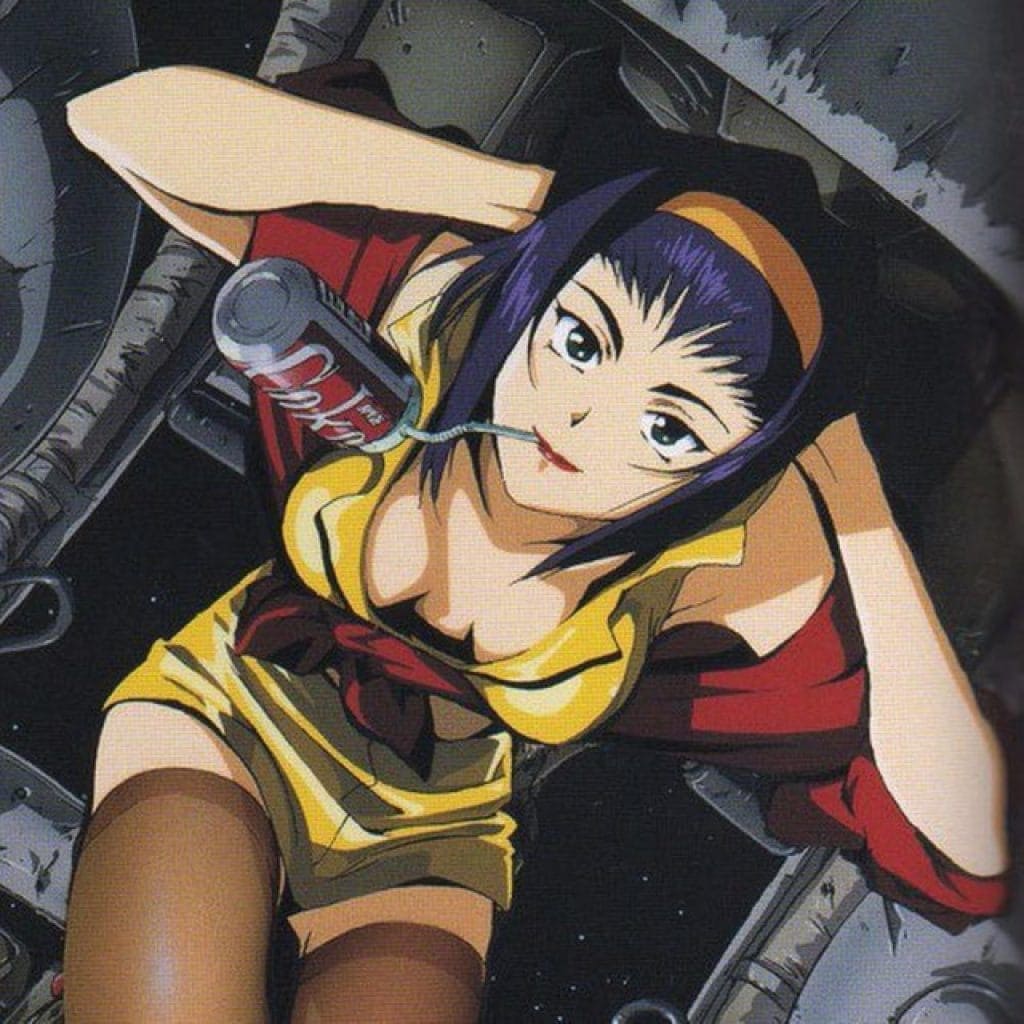 Faye Valentine Cosplay Variations
The Faye Valentine cosplay is fairly simple as there are only two variations of the Faye Valentine costume as she appears as her current self in the setting of Cowboy Bebop. The focal point is her chin-length dark purple hair, so that's the part of the cosplay you should prioritize.
Regular Outfit
Faye's regular outfit is composed of a yellow sleeveless buttoned shirt that shows off her midriff, matching yellow shorts, suspenders to hold up her shorts, flesh-colored stockings, white ankle boots, and a loose red jacket over that. She also wears a yellow hairband on her head to keep her bangs up.
The Top 5 Faye Valentine Costumes of 2023
Formal Outfit
In the episode Ballad of Fallen Angels, she wears a revealing long dark red dress with a deep v-neck that shows off her chest, a diamond-shaped opening that shows her navel, and a thigh slit on her right side that shows off her right leg. She wears her hair up in a bun, as well as gold earrings.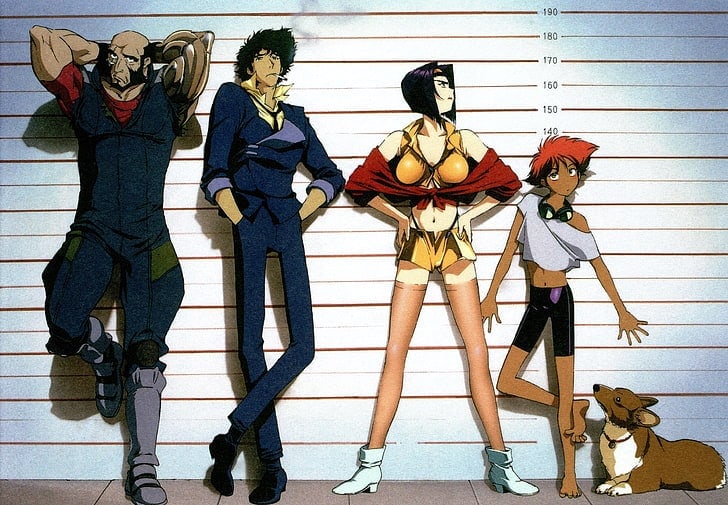 Love Faye's confident, space-faring style? Check out other daring and independent characters like Zero Two, Sailor Moon, and Megumin.