Zero Two Cosplay Costumes
Other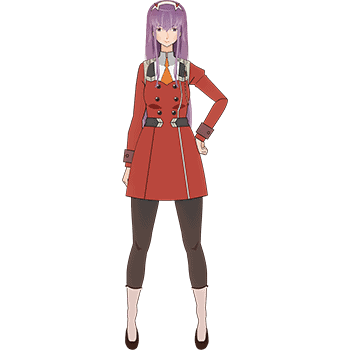 Let's take a look at  what it takes to cosplay this half-human half-klaxo mecha pilot.
Last update was on: September 23, 2023 11:11 pm
Zero Two Cosplay Costumes of 2023
Discover your inner Zero TwoThe DARLING in the FRANXX anime is already quite visually distinct on its own, but that's topped by its most unique-looking character. Zero Two is the deuteragonist and the most aggressive pilot in the series. Let's take a look at  what it takes to cosplay this half-human half-klaxo mecha pilot.
Who is Zero Two?
Zero Two is the main heroine of DARLING in the FRANXX, a human-klaxo sapien hybrid and a front line soldier of the APE Special Forces. She is an elite Parasite codenamed "002" and is known as the "Partner Killer" due to being a pariah in the force due to her heritage and always fighting solo.
But then, she took interest in Hiro and let him pilot with her, becoming her new partner and "darling." He was able to ride with her in the powerful FRANXX Strelizia more than three times, which is more than any of her previous partners, and they became a real team and the newest members of the 13th Plantation.
What starts out as a mecha anime becomes a story about the bond between Zero Two and Hiro and how they together saved everyone with their willingness to fight until the bitter end, even when the odds are against them. Zero Two had been put down constantly for her heritage, but she still fights for their survival.
How to Look Like Zero Two
Zero Two's most distinct physical features are her height, slender figure, fair complexion, short red horns, long pink hair, and unique turquoise eyes with rings around the pupils and pinkish-red markings on the canthi (corners of the eyes). Her pink hair is waist-length with straight bangs that cover her forehead and are framed by her red horns from her klaxo heritage and the white limiter headband over them.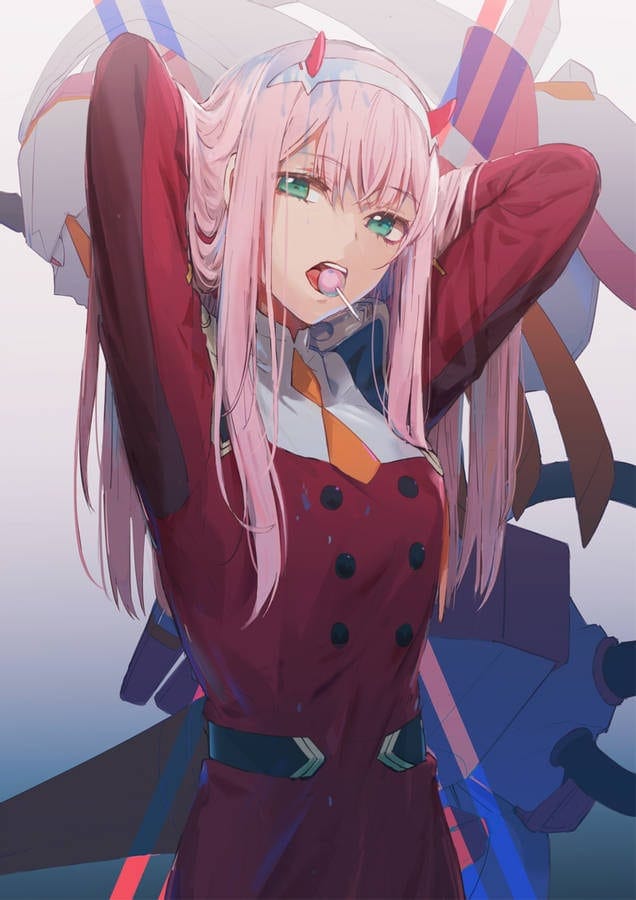 Zero Two Cosplay Variations
There aren't a lot of Zero Two cosplay variations. You only have to choose between two to get your Zero Two costume, but the more important thing is getting her pink hair, horns, and eyes right. The uniform has a white top portion and epaulettes with rank stripes and an orange necktie-like thing in the middle.
Find The Top 5 Best Zero Two Costumes of 2023
Mecha Suit
She has had at least two mecha suits. She first wore the Squad 9 Pistil suit consisting of a red bodysuit with white accents. She was then assigned to Squad 13, where she then wore their standard suit consisting of a white bodysuit with red accents. Both versions somehow compliment her hair, horns, and eyes.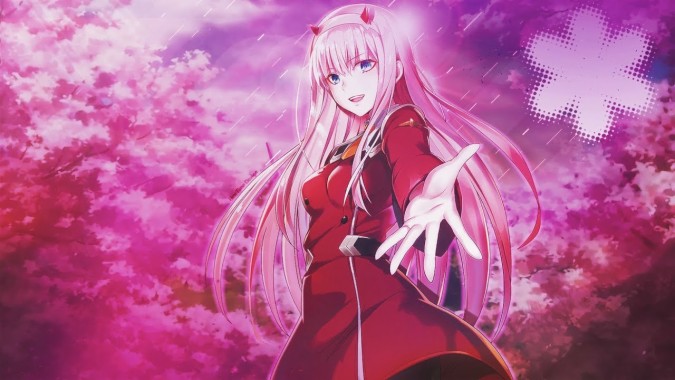 If you're captivated by the allure of Zero Two's iconic look, you might find equal enchantment in the bold and whimsical design of Bowsette. Alternatively, the ethereal beauty of Astolfo's costume might be the perfect next step for fans of strong, dynamic characters.