Sailor Moon Cosplay Costumes
Other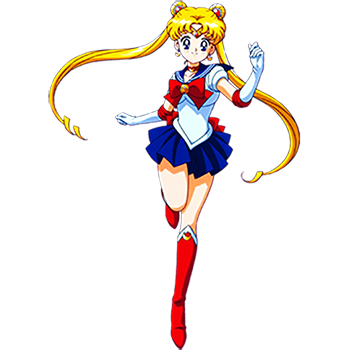 Let's take a look at what it takes to cosplay as Sailor Moon.
Last update was on: September 23, 2023 11:11 pm
Sailor Moon Cosplay Costumes of 2023
Discover your inner Sailor MoonThe Sailor Guardian of Love and Justice, Sailor Moon, is now a legendary character in manga and anime, as well as the leading figure in the magical girl genre. She's the magical girl that all other magical girls are compared with. For a lot of female anime fans, Sailor Moon was the first show they got into, and it has shown its staying power with merchandise and memes. Let's take a look at what it takes to cosplay as Sailor Moon.
Who is Sailor Moon?
Usagi Tsukino is a clumsy fourteen-year-old girl who loves food and hanging out with her friends. Unbeknownst to her, she's actually the reincarnation of Princess Serenity of the Moon Kingdom. After being visited by a magical talking black cat named Luna and being given a magical brooch, she has assumed her role as Sailor Moon, the Sailor Guardian of Love and Justice and the leader of the Sailor Soldiers.
Over time, she and Luna are able to recruit more Sailor Soldiers, who also become her closest friends. While she had been, as she describes herself, an immature crybaby who resents having to fight and just wants to live as a normal girl, she grows into the role and embraces the opportunity to use her power to protect others, especially those she cares about.
How to Look Like Sailor Moon
Sailor Moon's most distinct physical features are her long blonde hair in an odango hairstyle, porcelain skin, and slim figure. Compared to the other Sailor Senshi, she's the shortest among them. She also seems to have a fast metabolism as she tends to gorge on food, but somehow stays slender.
Aside from the length, her hair style is quite distinct in style, split down the middle and slightly curling up, revealing only the middle part of her forehead. This style would later fit well with her Sailor form as the gem on her moon tiara is placed quite nicely in the middle of her forehead like it was meant to be like that in the first place.
Her odango hair style is basically her long hair split into two long pigtails, with a portion of it wrapped up into buns, then letting the rest of it flow down.

Sailor Moon Cosplay Variations
The Sailor Moon cosplay is fairly simple in concept as you only have to concern yourself with two major variations, which are Usagi the person and Sailor Moon the magical warrior. Once you choose one of these two Sailor Moon costume variations, you just have to pay attention to the details. The good thing about Sailor Moon's character design is that Naoko Takeuchi, the creator of the series, made both variations fairly consistent with each other.
Find The Best Sailor Moon Costumes of 2023
School Uniform
Usagi usually wears her middle-school sailor school uniform consisting of a blue sailor collar with three white stripes, red ribbon in front with her magical brooch, white blouse with blue sleeve-cuffs with three white stripes, blue knee-length skirt with blue bow in the back, white socks, and black ballet-style flat shoes. She also wears her moon crescent earrings and carries her school hand bag with a rabbit charm hanging from the left side of the handle.
Sailor Moon Outfit
The concept behind the Sailor Soldiers is that they're middle-school students with magical powers, so their Sailor Soldier uniforms look a lot like spruced-up versions of Japanese sailor  school uniforms.
As Sailor Moon, her standard uniform consists of a white chest-armored leotard with a blue sailor collar (also with three white stripes like her school uniform), white elbow-length gloves with three red arm fittings just below each elbow, white shoulder pads, blue short skirt with puffy white belt, red bows on both the chest and back, and red short-heeled knee-high boots with white triangular top and golden crescent moons in the middle.
She also wears a red choker with a golden moon crescent and her earrings with gray studs, golden stars, and golden moon crescents hanging from them. Her odango hair buns are now decorated with white-bordered red circular hairpieces on each. Her transformation brooch is clipped in the middle of her chest bow, as always.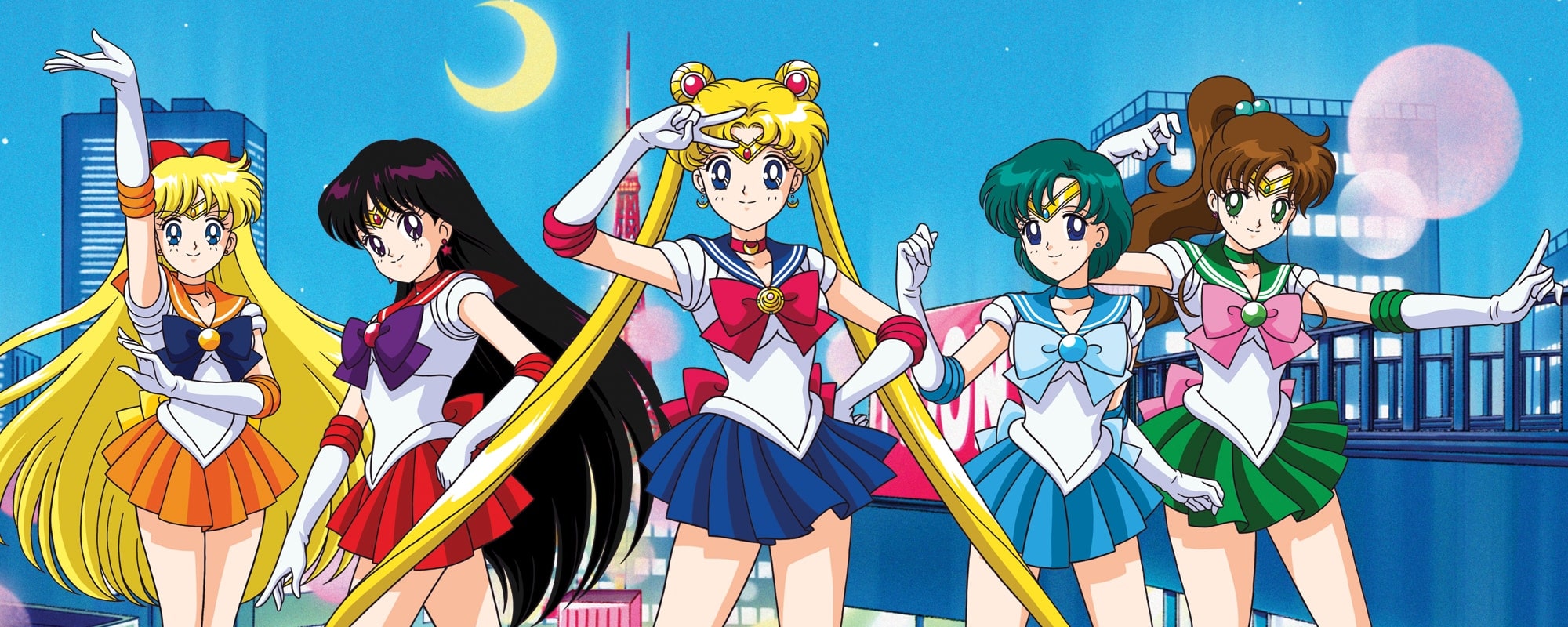 If the celestial allure of Sailor Moon has you moonstruck, you might also fall in love with the cosmic aesthetics of Star Trek characters or the magical realm inhabited by characters like Megumin from Konosuba.