Mary Poppins Cosplay Costumes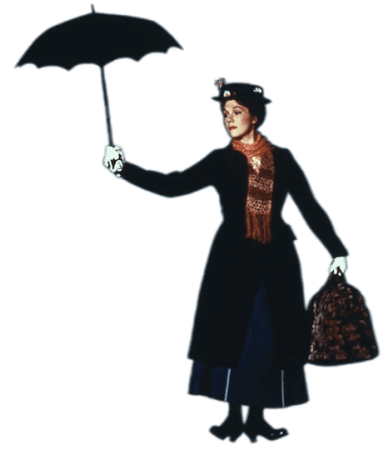 Ready to cosplay Mary Poppins? Here lie our top favorite costumes and accessories!
Last update was on: December 5, 2023 10:12 am
Mary Poppins Cosplay Costumes of 2023
Discover your inner Mary Poppins
Perhaps there's no other more beloved literary and film character that is as magical as Mary Poppins. The well-loved nanny first flew her way into people's hearts in the 1964 Disney musical-fantasy film that was adapted from the popular book series written by the spinterish children's author, P.L Travers. The film, which is a combination of live-action and animation, stars a young Julie Andrews in her feature movie debut as the enchanted nanny with a quirky and unique brand of lifestyle. Let's take a deeper look at what you will need for a supercalifragilisticexpialidocious Mary Poppins costume that will surely delight both children and adults alike.  
Who is Mary Poppins?
Mary Poppins is a character of rather extreme polar opposites. As a nanny, she is both strict and compassionate. She is a popular literary and film character that is rendered magical in the film but is more so mythical in the book series. 
To describe Mary Poppins as merely fairylike, however, minimizes the depth of details crafted in the book series. The author, P.L Travers meant for her character, this governess extraordinaire to be an embodiment of female culture and wisdom, who transcends human perspective and lives beyond the fragments of time. 
Unlike in the original 1964 film that is happy to render the character's mythology to something as plain as a transactional figure, Mary Poppins, as characterized in the books, does not simply appear upon the children's needs and behests. She has conversations not just with animals but also with planets and other swirling objects in the galaxy, which makes her magic much more than straightforward.
Pull off the look and be as quirky and lovable as this classic character with a Mary Poppins costume. Don't forget to take a look above at our featured items.
How to Look Like Mary Poppins?
Mary Poppins is in a way representative of the influx of the child-care providers that have become a force particularly due to the decades of inclusion of middle-class mothers into the global workforce.
Mary Poppins is possibly what every family fancies for their nannies to be: someone who has a soft spot for children, benevolent, and possesses a rather mystical ability to transfigure a frenzied household back into peace and order. 
The styling of the character as an Edwardian-era nanny is also very unique with her black blazer layered with a ruffle white shirt and punctuated with a cute red bowtie. She also wears a maxi skirt, black gloves and boots, and a fedora hat.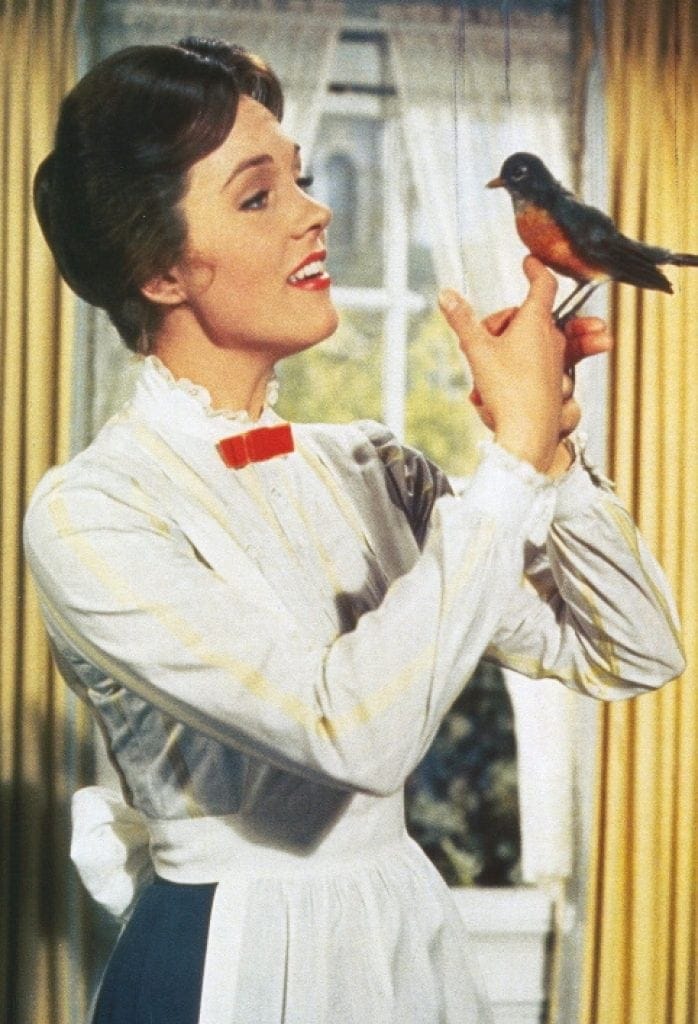 Mary Poppins Costume Buying Guide
Whether you wish to float in to answer an advertisement to nanny endearing children or to simply get in costume as the beloved child-care provider, our review of the best Mary Poppins costumes is here to help. We've especially curated the costumes to have accurate sizing charts and information to match every Mary Poppins fan out there. 
The Top 5
Mary Poppins Costumes of 2023
To get in costume as the nanny with a seemingly endless carpet bag of tricks, all you need to get for your top half is a collar lotus ruffle shirt blouse, fitted peplum style blazer, and a red bow tie. Match this with a pleated ankle-length maxi skirt, of course, and a woman's Victorian black boots. 
To get Julie Andrew's full look in the film, donning accessories like a classic Manhattan fedora hat, a pair of cotton parade gloves, and the trademark parrot umbrella will do the trick. 
If the practically-perfect charm of Mary Poppins captures your imagination, you might also enjoy the maternal wisdom of Elastigirl or the enchanting allure of Elsa.