2B Cosplay Costumes
NieR: Automata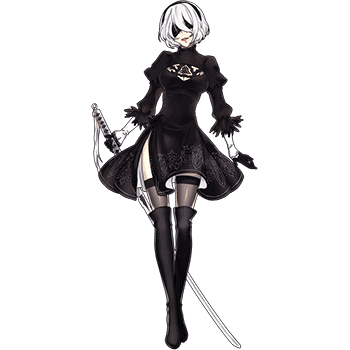 Let's take a look at what it takes to cosplay as 2B.
Last update was on: September 23, 2023 1:11 pm
2B Cosplay Costumes of 2023
Discover your inner 2BNier Automata is a video game that's thick with story and narrative themes while its major characters are visually simple. 2B may come off as emotionless at first, but her story is full of philosophical implications amid the post-apocalyptic world that she has to traverse. Let's take a look at what it takes to cosplay as 2B.
Who is 2B?
2B, or YoRHa No.2 Type B (Battle) is the protagonist of Route A in NieR:Automata as a YoRHa android created to battle the machine lifeforms sent by the surviving humans to invade the planet in the 14th Machine War. As one of the automated YoRHa infantry, she is an all-purpose battle android equipped with a whole arsenal of weapons with the Pod support system for both close quarter and ranged combat.
She tends to have her eyes obscured beneath her visor, which she rarely removes. As one of the new line of YoRHa androids, she was given the designation of 2B by the Commander, who ordered her to observe one of the new Scanner models named 9S in action during a YoRHa operation against the machines.
In particular, her role  is to make sure that 9S never discovers the true nature of Project YoRHa.  She is to execute him immediately if he ever digs too deep, which he might since he has been programmed with a natural sense of curiosity. Despite being given such a callous responsibility, 2B comes to hate having to do it as she bonded with 9S over the hundreds of operations they've been together.
How to Look Like 2B
2B's most distinct physical feature is her slender body and short white hair. She has a mole on the right part of her chin, which can only be seen up close. There's also her perpetually-covered eyes under her military visor, which looks like a laced blindfold.
It's revealed later in the game upon removing the blindfold that she has grayish-blue eyes. She doesn't tend to show emotion, which is understandable since she's an android designed for combat. However, beneath her cold exterior is an entity slowly but surely learning to feel.

2B Cosplay Variations
When Nier Automata first came out, 2B cosplay was really popular due to the elegance of the 2B costume. Even to this day, 2B cosplay is still an eye-catcher.
Find The Best 2B Costume of 2023
Regular Outfit
Her signature outfit is a black dress with a short skirt, and she appears to wear a white leotard underneath the dress. She wears two white finger gloves with black on the fingers, as well as long black high heels with see-through stockings on her legs.
Revealing Costume
She has an alternate costume that comes with the 3C3C1D119440927 DLC pack, wherein 2B wears Kaine's outfit. It looks like lingerie featuring a gray-blue negligee with arm gloves and garters around the thighs. The left leg is wrapped in bandages and leather straps, and she wears high-heeled shoes.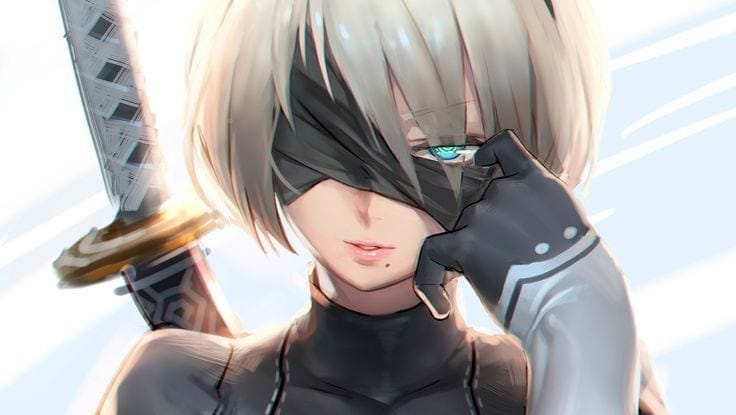 If you're captivated by the post-apocalyptic elegance of 2B, you might also find yourself drawn to other femme fatales and warriors. Suit up as Bayonetta for a spellbinding experience, or delve into complex worlds with Lara Croft and Samus. The options for empowered, action-packed cosplays are endless!