Jessica Rabbit Cosplay Costumes
Disney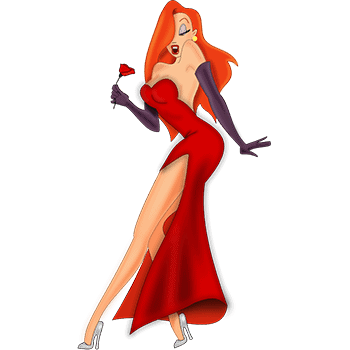 Let's take a look at what it takes to cosplay as Jessica Rabbit.
Last update was on: September 23, 2023 4:13 pm
Jessica Rabbit Cosplay Costumes of 2023
Discover your inner Jessica RabbitYou wish to cosplay as the gorgeous wife of Roger Rabbit? No has been no headturner quite like Jessica Rabbit, so much that her name alone has become synonymous to a beautifully statuesque woman. Let's take a look at what it takes to cosplay as Jessica Rabbit.
Who is Jessica Rabbit?
Jessica Rabbit is Roger Rabbit's wife in Who Framed Roger Rabbit. The juxtaposition between a silly cartoon rabbit and a voluptuous human female as a married couple makes for most of the movie's compelling themes. What does Jessica see in Roger?
Her original version, from the book Who Censored Roger Rabbit, she was an apathetic and amoral aspiring star who was obsessed over by Roger Rabbit.  For the movie, she was reimagined as a sultry but moral character who sang at the Los Angeles supper club, the Ink and Paint Club. This change made her easier for audiences to connect with.
As she tells Eddie Valiant, "I'm not bad, I'm just drawn that way." And she has indeed shown herself as selfless and compassionate, which is somewhat opposite of her seemingly cool and distant exterior. That's because she indeed cares about Roger, who she married simply because he "makes her laugh."
Despite having other men swooning over her, she makes it clear that she only has eyes for Roger. She is no damsel in distress as she proves to be brave, resourceful, and intuitive as she does everything she can in saving Roger, as well as Eddie. Jessica also has great skill in combat, especially with a gun in hand.
How to Look Like Jessica Rabbit
Jessica Rabbit's most distinct physical features are her height, curvaceous figure, and red hair. She is the epitome of sexiness, with an hourglass figure thanks to her full bust, narrow waist, and broad hips. Her skin is fair and her red hair is long and luxurious. Her right eye is usually covered by her bangs, much like the 1940s actress Veronica Lake.
Her green eyes are heavy-lidded and framed with shimmering lavender eyeshadow and long dark lashes. Her nose is pretty small when viewed with her full, red pouting lips. Her body is filled out in the right places, giving her a tremendous physical presence.

Jessica Rabbit Cosplay Variations
The Jessica Rabbit cosplay is more about having the physical presence to pull it off rather than just getting the Jessica Rabbit costume perfectly right. Since her clothes are quite simple, it's more about getting the entire cosplay as close as possible in order to evoke Jessica Rabbit.
Find The Top Jessica Rabbit Costumes of 2023
Main Outfit
Her most famous ensemble consists of a red sequined strapless dress with a sweetheart neckline, low back, and high thigh slit. To go with that, she wears pink stilettos, purple opera gloves, and gold stud earrings.
Noir Outfit
The other costume she may be seen in is whenever she's in a noir scene, wherein she wears a buttoned trench coat, pants, dress shoes, and trilby hat, much like Humphrey Bogart. The trench coat is fastened around her waist with a belt.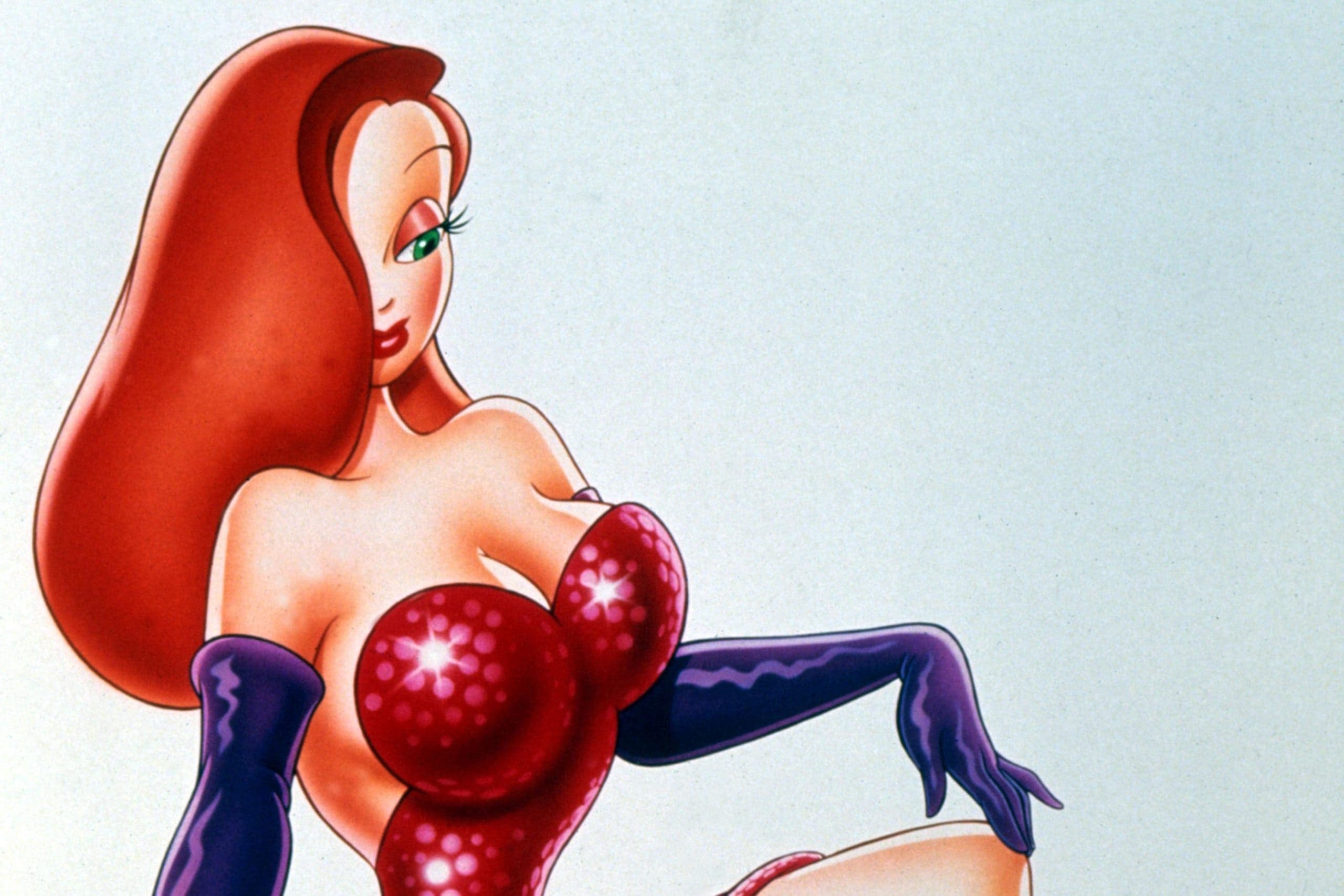 If the sultry glamour of Jessica Rabbit caught your eye, you might also be intrigued by the enigmatic allure of characters like Maleficent and Ursula.